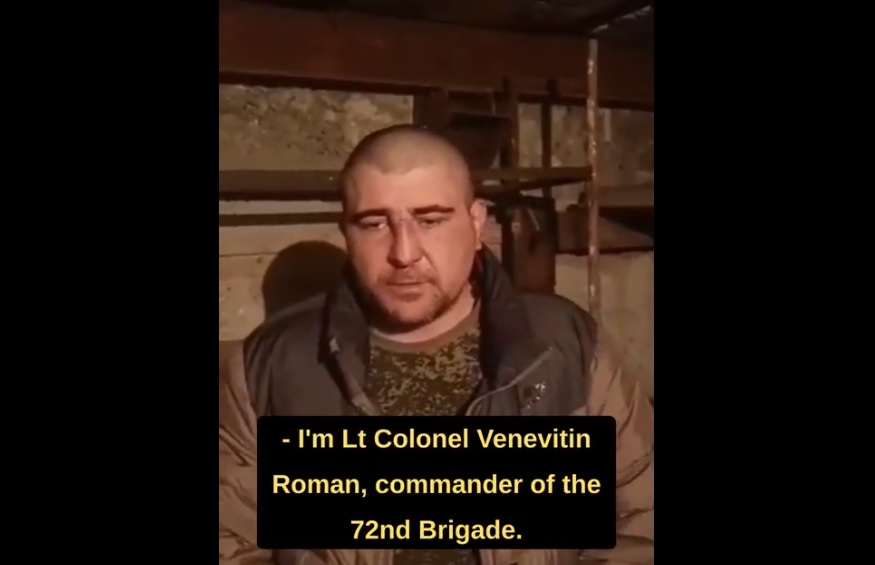 Wagner mercenaries led by Yevgeny Prigozhin took prisoner a commander of the Russian regular army, whom they accuse of having drunkenly fired at a car belonging to PMC Wagner.
The recording of Prigozhin's mercenaries interrogating the Russian commander was published on social networks. Roman Venevitin is the commander of Brigade 72. Wagner and Brigade 72 shared positions in Bahmut.
In the images, the Russian lieutenant colonel seems to have been physically assaulted, writes Hotnews.ro
Dialogue between Wagner and the Russian commander:
"- I'm listening carefully, come on! Who are you?
– I am lieutenant-colonel Venetitin Roman, commander of the 72nd Brigade [de infanterie motorizată].
– Further. What you did?
– I shot at a car belonging to PMC Wagner while drunk.
– Why did you do it?
– Out of personal animosity.
– Why do you have personal animosity towards PMC Wagner?
– I do not know".
Then asked by the interrogator what he did the day before with his subordinates, the Russian officer replies that he disarmed a rapid response unit of Wagner mercenaries.
The interrogation continues:
"- How many people did you have in your group?
– 10-12 people.
– How many subordinates did you have yesterday?
– I had 10-12 people with me".
The lieutenant-colonel says that apart from them, soldiers from a motorized infantry company also participated in the disarmament of the Wagner unit, he repeated under pressure from the interrogator that the action was due to "personal animosity".
Editor : R.K.