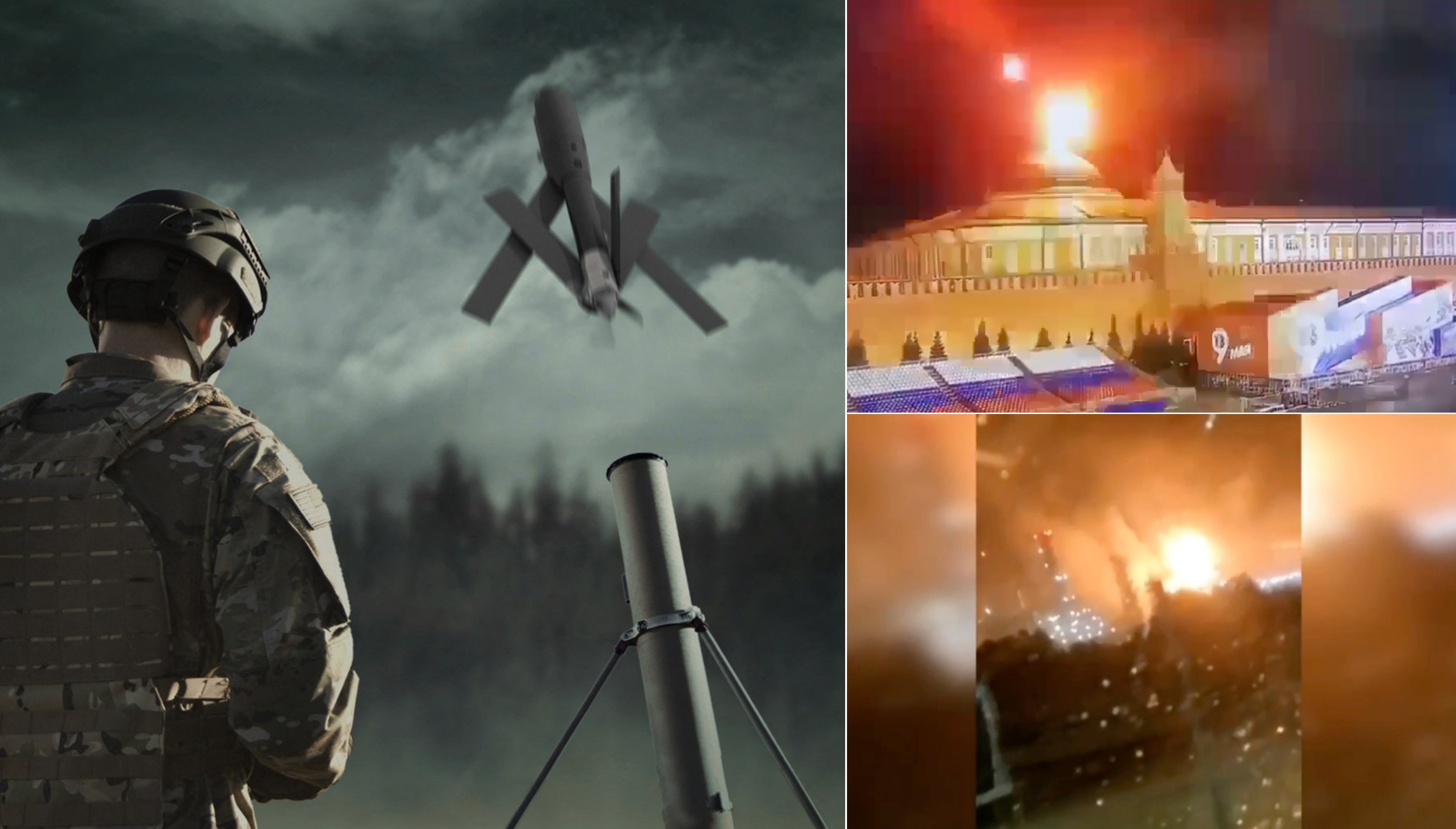 Ukraine has formed a network of pro-Ukrainian agents and sympathizers inside Russia who are supplied by Kiev with drones and conduct acts of sabotage and attacks against the Kremlin, according to US intelligence sources cited by CNN.
US officials believe these pro-Ukrainian agents in Russia are responsible for the drone attack against the Kremlin in early May, and say the drones were launched from Russia and did not fly from Ukraine, as previously suspected.
Ukraine allegedly developed sabotage cells in Russia composed of pro-Ukrainian sympathizers and operatives well trained in this type of warfare.
Kiev would be the one that supplied the saboteurs with drones manufactured in Ukraine. Two US officials said there was no evidence the drones used in the attacks were supplied by the United States.
US officials do not know how Ukraine was able to transfer the drones to agents behind enemy lines, but two of the sources revealed that Kiev has set up smuggling corridors that they use to send drones and drone parts to Russia, where they they are then assembled.
"Money works wonders" on the Russian-Ukrainian border
The Russian-Ukrainian border is very long and difficult to control, which simplifies the smugglers' mission. These routes have been used since the beginning of the conflict with pro-Russian troops in eastern Ukraine.
"You also have to consider that this is a peripheral area of ​​Russia," the official said. "Survival is everyone's problem, so money works wonders," he added.
American officials suspect that elements within Ukraine's intelligence services are involved in these operations.
Ukrainian President Volodymyr Zelensky has set some general parameters for what Ukraine's intelligence and security services are allowed to do, but not all of their operations require the country's leader's approval.
Over the past year, there has been a long series of mysterious fires and explosions across Russia that have targeted oil and fuel tankers, railways, army recruitment centers, warehouses and pipelines.
But US officials have seen an uptick in attacks against Russian targets in recent weeks, starting with the attack on the Kremlin building. They appear to be the result of several months of efforts by the Ukrainians to lay the foundations of the sabotage network, according to one of the sources.
The CIA asked the Ukrainians to "postpone" drone strikes on Russian soil
Secret Pentagon documents leaked online earlier this year revealed that the CIA asked Kirilo Budanov, the head of Ukrainian military intelligence, to "postpone" several attacks the Ukrainians were preparing to launch on the day the a year after the start of the invasion, according to the Washington Post.
Budanov accepted the CIA's request, but just four days later, on February 28, Russian authorities detected suspicious drones flying over Moscow.
Zelensky himself would have "suggested attacking the deployment areas of [armatei ruse] from Russia's Rostov region" with drones, as Ukraine does not possess weaponry long enough to hit those targets.
It is not known for sure whether the Ukrainian president's plan has been implemented, but several points in the Rostov region's oil infrastructure have caught fire after being hit by drones over the past year.
Russia said it was investigating the attacks and blamed the "criminal actions of Ukraine's armed forces".
"I killed Russians". Ukrainians threaten to continue drone attacks in Russia
"All I'm going to comment on is that we killed Russians," Budanov told Yahoo News last month when asked about the car bomb attack that killed the daughter of Aleksandr Dughin in a Moscow suburb last year. , prominent figure of Russian nationalism.
The American intelligence services community assessed that that operation was authorized by elements of the Ukrainian government, writes News.ro. "And we will continue to kill Russians anywhere on the face of this world until the complete victory of Ukraine," Budanov added.
Publicly, senior US officials have condemned the strikes inside Russia, warning of the potential for an escalation of the war. But speaking privately to CNN, US and Western officials said they believe the cross-border strikes are a smart military strategy that could divert Russian resources to protect its own territory as Ukraine prepares for a major counteroffensive.
The British foreign secretary told reporters on Tuesday that Ukraine has "the right to project its force beyond its borders to undermine Russia's ability to project its own force in Ukraine."
"Legitimate military targets outside its borders are internationally recognized as part of a nation's self-defense. We should recognize this," said Ben Wallace.
Ukrainian officials have said privately that they plan to continue attacks inside Russia because it is a good distraction tactic that forces Russia to be concerned about its own security at home, according to a US source who has spoken to Ukrainian officials in recent days.
In an update on the war, the British Ministry of Defense said attacks by pro-Ukrainian partisan groups and drone strikes in the Belgorod border region had forced Russia to deploy "the full range of military firepower on its own territory."
"Russian commanders are now faced with an acute dilemma: whether to strengthen defenses in Russia's border regions or strengthen their lines in occupied Ukraine," says the British Ministry of Defence.
Editor: Raul Nețoiu