Game news After Resident Evil and Street Fighter, Capcom has a very nice surprise for players
We are only halfway through 2023 and Capcom has already been noticed more than once, and in a good way. With the releases of Resident Evil 4 Remake and Street Fighter 6, Capcom has pulled off a great coup and will clearly leave its mark on the year that is passing. To add a layer, Capcom has planned a surprise for the curious and the players who are fans of its catalog, and it is fast approaching!
Clearly, in recent years, Capcom has demonstrated that it is one of the biggest players in the video game industry. Thanks to its cult licenses, the Japanese company continues to shine internationally, and this year 2023 proves it again! Last March, Capcom could boast of succeeding the best launch of the Resident Evil franchise on PC with the release of the remake of the fourth episode. And again, it's not just Resident Evil that makes the Japanese publisher happy ! Whether it's releases related to Monster Hunter, Devil May Cry or, more recently, Street Fighter, the recent figures are eloquent and speak for themselves.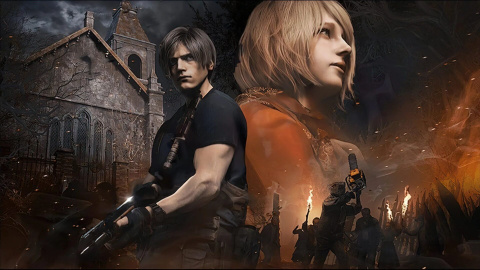 Moreover, at the moment, the publisher is relishing the thunderous launch of Street Fighter 6 who didn't have to wait long for reign on the Steam charts with attendance records. It's very simple, no other fighting game could compete against it… The next Mortal Kombat will have a lot to do if it wants to dethrone this new king of fighting games! Beyond sending a strong message to all games of this genre, Capcom has a very varied catalog that could shake any production. For now, if we have a few names in mind for upcoming releases, it's time to bring a little more clarity for the next few months.. Yes, as you know, we are entering the famous conference period and Capcom does not want to miss it for the world!
---
Capcom may have recently taken a detour to Sony's PlayStation Showcase, especially with Dragon's Dogma II, it was not going to be content to appear furtively at this or that manufacturer ! No, as we said, Capcom is one of the heavyweights of contemporary video games and he has to prove it by his own means. So, we advise you to cross your calendar if you like the games developed by the Japanese company because it is about to unveil some of them! See you next June 12the day after the Microsoft conference.
The problem, as always with Capcom, is that this conference arrives late in the evening: French time, so you will have to be in front of your screen at midnight sharp (between the 12th and the 13th, therefore)! We reassure those who do not want to fall asleep too late, Capcom's presentation is supposed to last a good half hourthirty-six minutes if we trust the message published by the company on its Twitter account which promises, in passing, " news and updates on their latest games. A new insight into Dragon's Dogma IIthe long-awaited return of pragmatica look at the shooter filled with dinos Exoprimal and, perhaps, other surprises? The bets are open and we can't wait to find out if we were right or not!