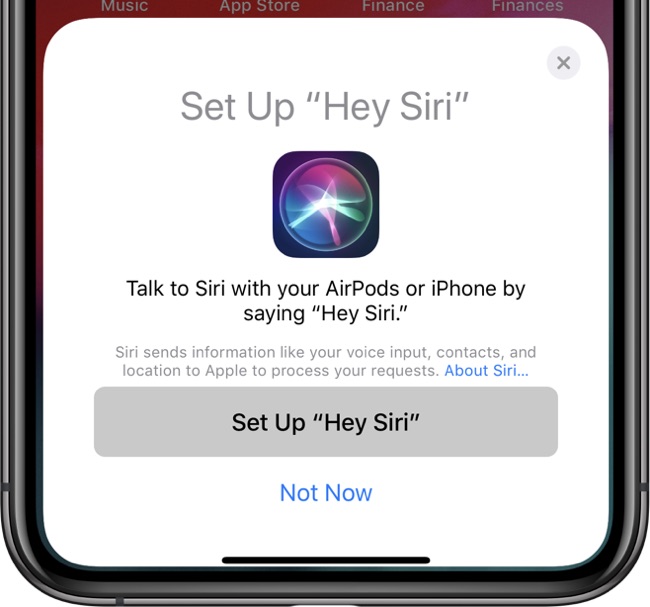 Tested since last year, the simplified version of the Hey Siri command is now functional, with users able to activate the voice command assistance service by simply saying "Siri".
As of now, the Siri trigger command is just its name. Under the new addressing formula, the application of commands should become much more natural, Apple trying to imitate the way you dialogue with a close conversation partner, to whom you say their name without resorting to politeness formulas (e.g. Mr. Popescu).
Another novelty is that from now on you can ask questions one after the other. Starting with the initial activation, the assistant will continue to listen to you after the opening question. For example, you can say "Siri, send a message to Ema, I'm on my way" and then "Remind me to water the plants when I get home," both requests being recognized as if you were speaking to a real person.
Already used by rival Amazon with its Alexa service, the one-word trigger formula is quite risky for Apple, requiring serious optimizations so that the name consisting of only four letters is not mistakenly recognized, creating all kinds of awkward situations in which the Siri assistant offers its services without being asked to do so. Previously, using the 2-word phrase "Hey Siri" reduced the probability of false triggering to almost zero. But even so, situations where Siri unduly intervenes in people's conversations are not that rare.
The change comes in preparation for a larger plan in which Apple will integrate its voice assistant service with third-party apps and services, enhancing its ability to understand what users want and want to do. Unfortunately, the change has nothing to do with the generative AI technologies demonstrated by Microsoft and Google, leaving Apple users with the conventional version of the Siri assistant.