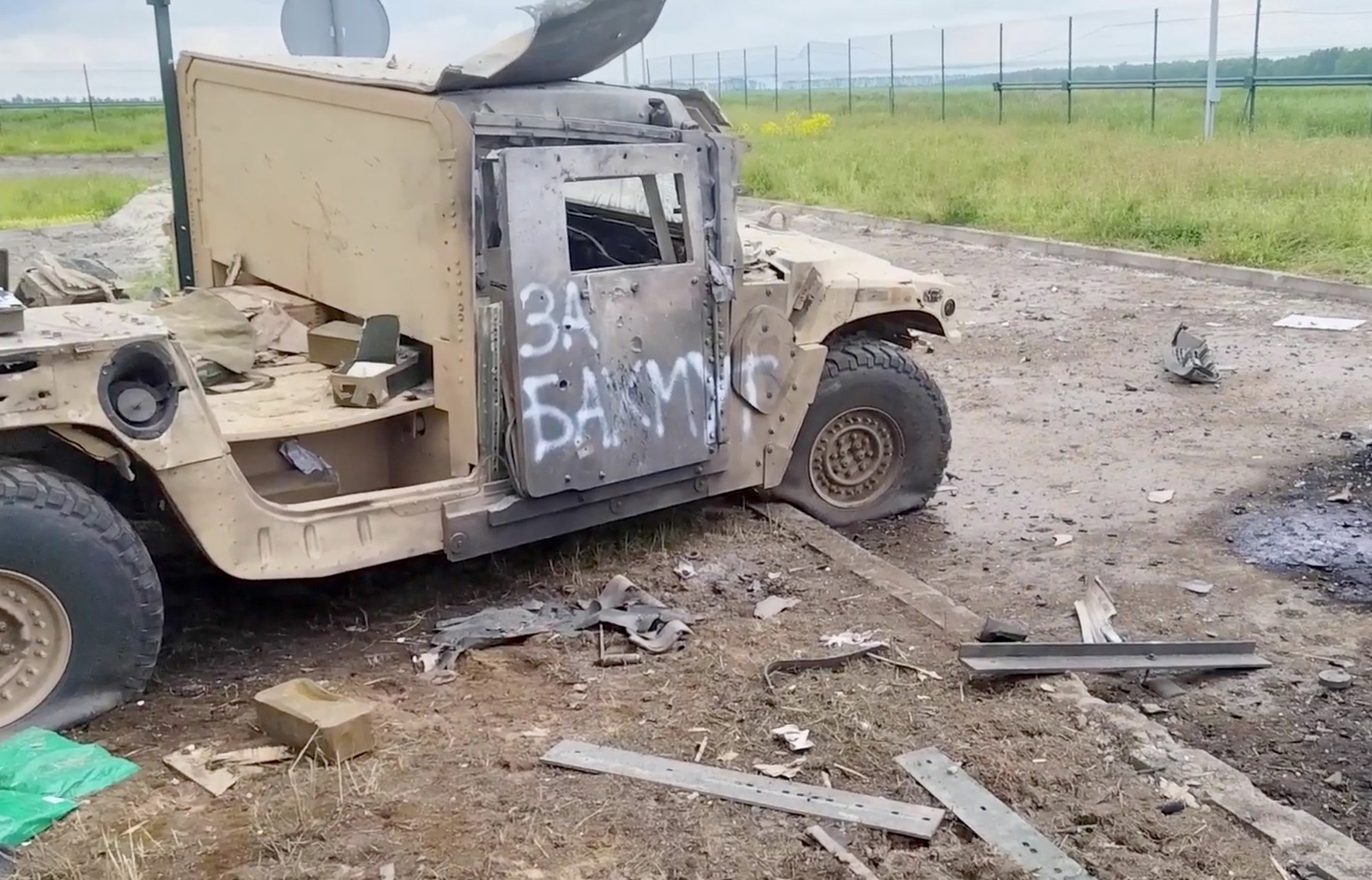 On Tuesday, Russia summoned the Belgian ambassador to Moscow to ask him for an explanation regarding the alleged use by the Russian insurgents in Belgorod of weapons from Belgium.
According to Putin's diplomacy, the ambassador was called in order for the Russian side to make a "firm protest following reports of the use of Belgian-made weapons by subversive groups that carried out terrorist attacks in the Belgorod region."
"Russia has repeatedly warned against the danger of the Ukrainian armed forces being supplied with Western weapons and equipment and their uncontrolled spread," added representatives of the criminal regime in the Kremlin.
Russia asked Belgium "not to turn a blind eye to the growing evidence of support given" by Ukraine to these armed groups, which "attack civilians and civilian infrastructure in Russia".
These incursions, claimed by armed groups that declare themselves Russian and fight alongside the Ukrainian army, led to violent confrontations in the Russian region of Belgorod, on the border with Ukraine.
The incursions were accompanied by massive bombardments of Russian villages and towns, which caused several casualties and dozens of wounded civilians. Russia used aviation and artillery to repel these armed groups arriving from Ukraine.
The Belgian government said on Monday that it will ask Ukraine for "clarifications" regarding the information about the use of Belgian-made weapons during these incursions into Russia.
Belgium, like other European countries and the US, provided weapons to Ukraine on the condition that they not be used to strike Russian territory, for fear of an escalation of the conflict.
According to the American publication Washington Post, the insurgents used in Belgorod military vehicles that had been supplied to Ukraine by the USA and Poland, as well as rifles manufactured in Belgium and the Czech Republic.
Ukraine has denied any involvement in these attacks on Russian territory.
Editor: Adrian Dumitru