News culture Fast X: Vin Diesel pockets the jackpot, we are talking in millions of dollars
Vin Diesel will receive a very nice sum of money for Fast X.
The tenth installment of Fast & Furious should pay Vin Diesel well … even if its cachet seems below what we could have imagined for a tenth film …
340 million budget … without marketing!
Variety just released Fast X's numbers, according to their sources. Louis Leterrier's film would therefore have cost 340 million dollars to producewhich is $140 million more than Fast & Furious 9. Note that this budget does not even include promotion of Fast X, which must also have cost a non-negligible sum (100 million dollars according to Variety). To explain such an increase in costs, we can mention more numerous, more modern, and therefore more expensive special effects, but also an increase in costs linked to the pandemic. Whether it's the filming locations, sanitary measures, salaries of technicians … everything has been more expensive and delayed, during and after this period. Some technical teams were paid to "do nothing", they waited for the others to finish shooting certain scenes, sometimes without a director… All this has cost astronomical sums to production. But we can't not to neglect a big part of the budget either: the remuneration of the actors and actresses.
In the casting salary budget, one in five dollars goes in the pocket of Vin Diesel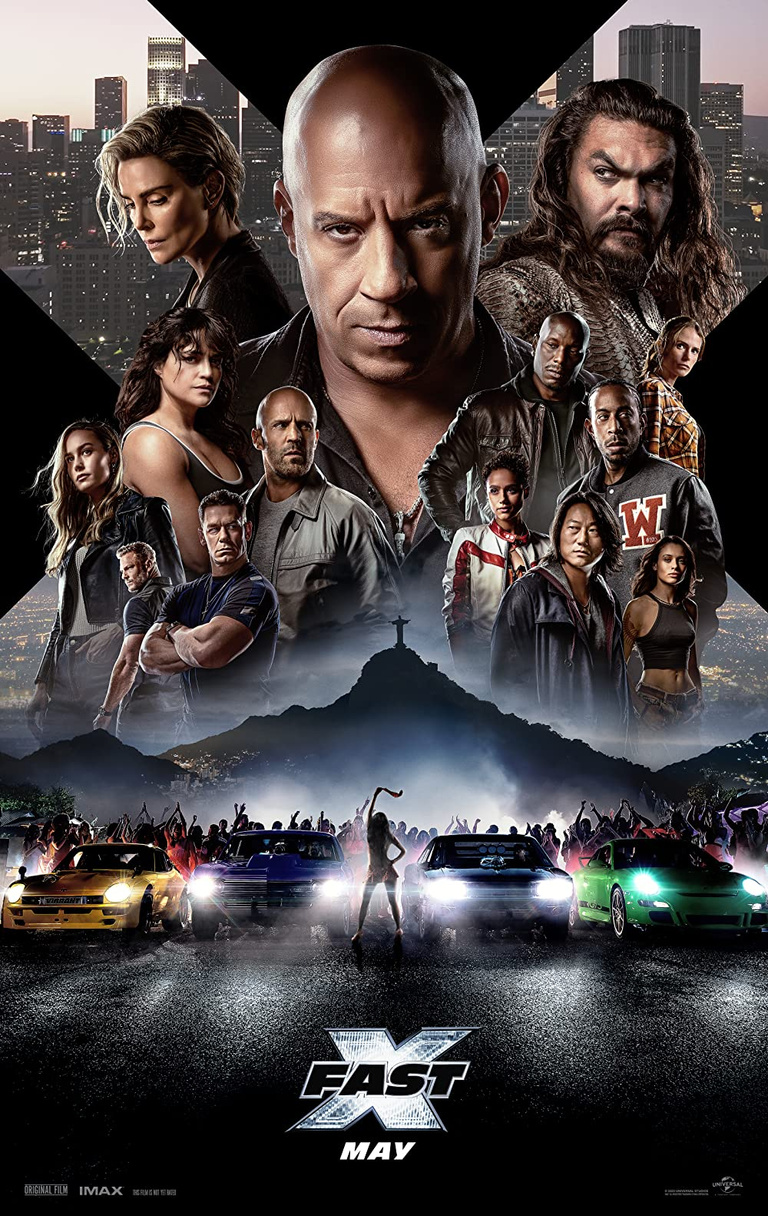 According to Variety, of the $340 million Fast X cost, 100 million is reserved for star fees only of the cast. With names like Jason Momoa, Brie Larson, Charlize Theron, Helen Mirren, Michelle Rodriguez, John Cenathe budget could only be fabulous and that's without counting Dwayne Johnson – who was for several years the highest paid actor in Hollywood – and Gal Gadotwho are content with small appearances in this opus of the saga. But the one who should come out the best is Vin Diesel, with a salary that would reach 20 million dollars for this film.
20 million is a lot … but not that much compared to the competition
$20 million is a huge sum, but if you compare to other famous actors, it doesn't even seem that high. According to ScreenRantthis is for example what touched Chris Hemsworth pour Tyler Rake 2, a film produced by and for Netflix. same for me Tom Hardy in Venom 3 or Joaquin Phoenix in Joker 2. Now, in these three cases, we are talking about sagas less installed than Fast & Furious ! The franchise is twenty years old, it has grossed over $7 billion in eleven films (ten main films, and the Hobbs & Shaw spin-off), and Vin Diesel is the headliner. We therefore imagine that he surely had to "give up" a higher fee, in due to the large number of other stars, already present in the franchise and new, which join this opus. But let him be reassured, Vin Diesel should be fine: as producer of the saga and of this opus, he will surely benefit from great repercussions financial, while Fast X has already grossed 520 million dollars at the box office, and will continue to earn revenue in the coming weeks. So don't panic, Fast & Furious 11 should also have a fairly substantial budget !
Fast X is available in cinemas in France now.