News culture If you're not careful, you'll miss the next Studio Ghibli movie.
Hayao Miyazaki's latest movie is hitting theaters soon and there has been no promotion, for good reason.
In a few weeks, Japan will be able to witness the release of director Hayao Miyazaki's last film before he retires. And if you've heard very little about it, that's normal: Studio Ghibli has deliberately chosen not to release trailers or other promotional elements to highlight the feature film. So far, only one poster has been released since last December, depicting a bird-like creature release. Toshio Suzuki, producer of the film, spoke in the columns of the Japanese magazine Bungei Shunji, explaining that the studio wants to take a step back from traditional marketing methods. Statements translated to us by IGN Japan.
In the past, we had to keep the Ghibli company alive, you know, and we wanted as many people as possible to come see our films. But after trying a lot of things, we've come to a point where I think maybe it's time for a change.

Nowadays, everyone is drowned in information. Sometimes people go to see a movie just to check the information they already know (thanks to what was revealed during the promotion of the movie). It's giving the customers too much, and it's as if they're being robbed of what makes the movie really fun.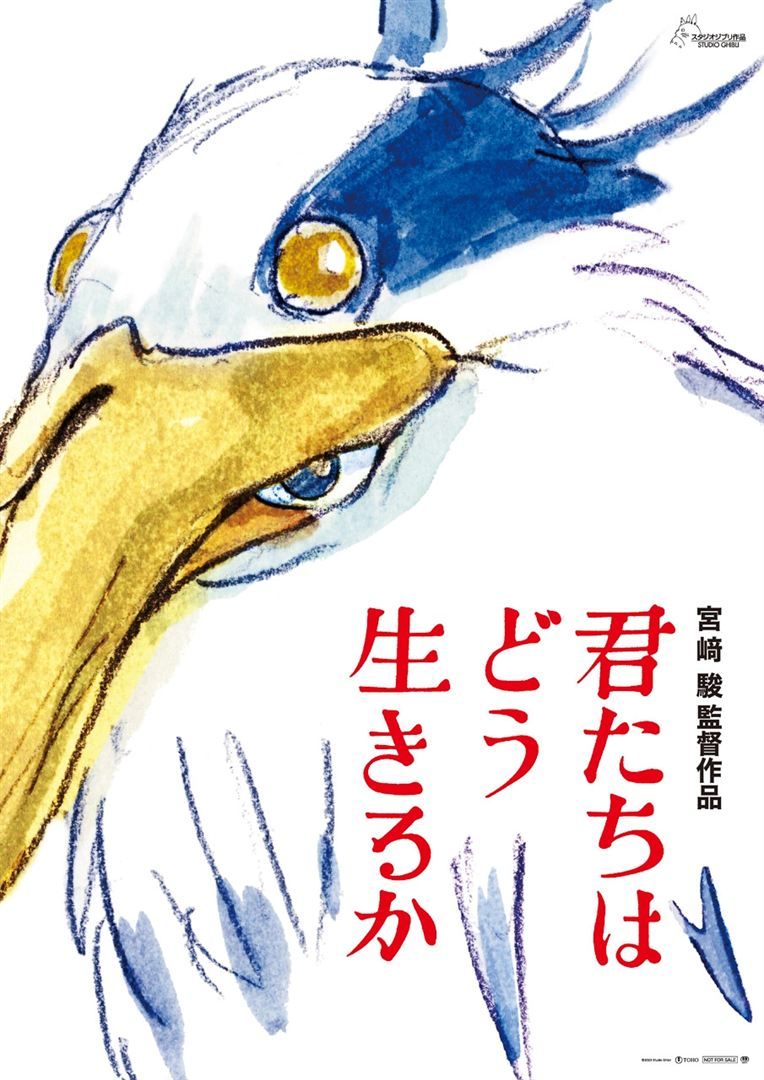 ---
But what is it about?
How do you live?, in Japanese, Kimi-tachi wa dô ikiru ka?, will succeed the film Le Vent se lève released in 2014 in France. The film is the adaptation of a novel by Genzaburo Yoshino published in 1937 and for the moment, no French release has been officially announced. The story is that of a young boy who went to live with his uncle after the death of his father. The experience "provokes a spiritual change in the hero" reads the Allociné synopsis. The protagonist thus gives his view of the world. Note that the film will not be a direct adaptation of the novel, but rather a totally original creation. A few years earlier, producer Toshio Suzuki explained that Miyazaki was making this latest feature film for his grandson, wanting to show that "his grandfather is soon leaving for another world but leaves this film behind because he loves it". In 2021, on the sidelines of the release of Aya and the witch, Goro Miyazaki, son of Hayao, declared to AlloCiné: "What I can tell you, from the little that I have seen of the film's images, is that I am very struck by how much, even at that age, he retains a flamboyant imagination and richness. His creative energy remains as impressive as ever."