Apple also announced two other professional computers alongside the "mainstream" MacBook Air model: the Mac Pro and the Mac Studio.
Mac Studio Moves to 'Ultra'
Mac Studio was a surprise last year and quickly became the most powerful macOS computer on the market, even though it's one of the most compact. It received its first hardware upgrade only now, after almost a year and a half. The improvements are up to expectations, however.
Apple now ships Mac Studio with M2 generation processors. The M2 Max is already known, having debuted on the MacBook Pro a few months ago, but the M2 Ultra is a new processor that combines the power of two M2 Maxes. It has 24 CPU cores, 76 GPU cores and up to 192GB of memory with 800GB/s speed. The promised performance boost is big, but in reality those who already have the M1 Ultra probably won't feel the need to upgrade from one generation to the next.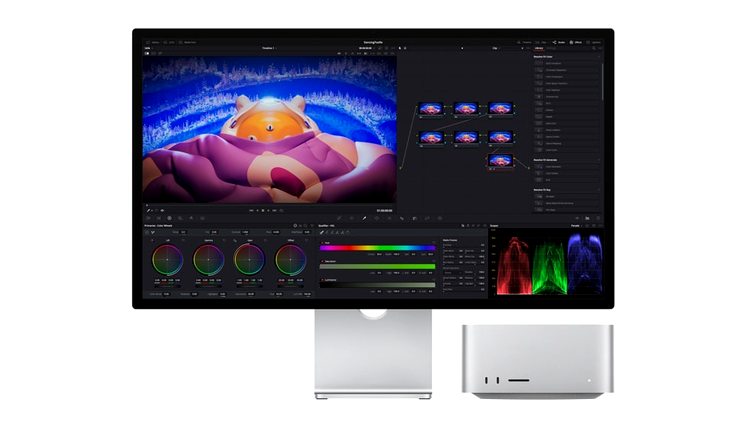 Depending on the use case, however, switching from one to the other might be justified. Apple says 3D renderings using Octane are 3x faster, but video processing in DaVinci Resolve is only 50% faster.
Another upgrade is HDMI, which now reaches resolutions up to 8K, and can support up to 6 Display Pro XDRs in total. Other upgrades would be Wi-Fi 6E and Bluetooth 5.3. The 4 Thunderbolt ports, 10 Gbps Ethernet and the rest of the ports remain unchanged.
The prices also remain unchanged. The M2 Max model starts at $1,999, and the M2 Ultra at $3,999.
Mac Pro, the last Apple computer to make the switch to M2 processors
Finally, the Mac Pro, the only product of the company that had not yet made the transition to Apple Silicon, has now received the long-awaited update. This comes with the new M2 Ultra, which comes in 24 CPU cores and 60 or 76 GPU variants. The price difference is $1,000 between the variants. There are also options with 64, 128 or 192 GB of memory, up to 8 TB of SSD storage and… that's about it. There are no other configuration options.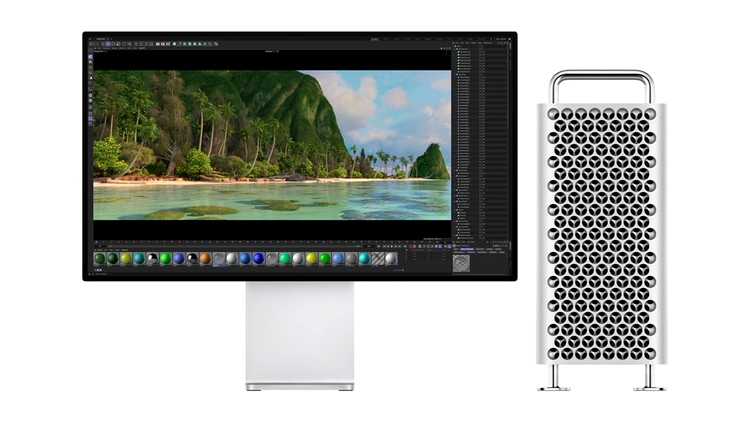 In fact, this model is the only Apple computer that includes the possibility of adding expansion cards on PCI-Express. At the same time, the new Mac Pro no longer allows the attachment of GPUs, as the previous version allowed. You can only add extra cards like sound cards, extra storage, video capture and other such professional hardware. The slots are PCI-Express 4.0, so they get double the bandwidth compared to the previous generation.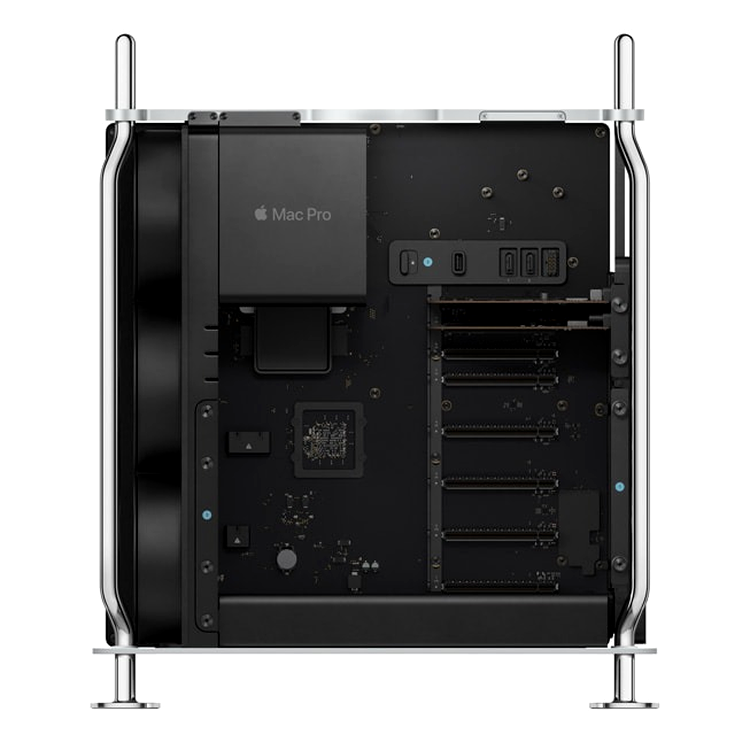 The computer design remains unchanged, and the optional wheels still cost $400. Interestingly, however, the price of the computer is falling. In its base form, it's slightly more expensive than the previous model at $6,999, but the top-of-the-line, all-inclusive model costs "just" $12,000, compared to more than $50,000 for the 2019 Mac Pro.
source: Apple