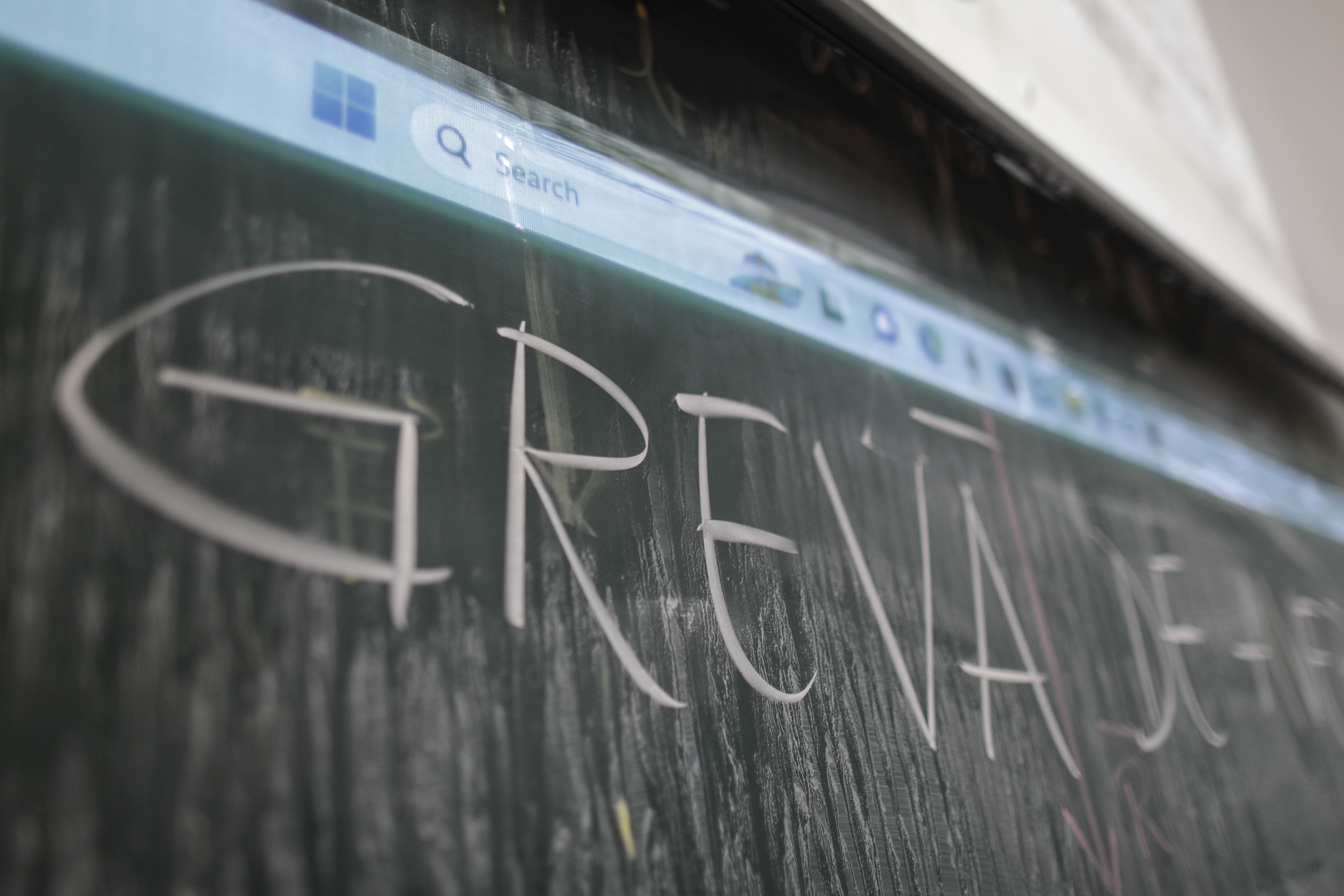 The President of the National Federation of Parents' Associations in Pre-University Education, Iulian Cristache, says that the strike of the education staff is justified, but a "compromise" solution should be found so that the national exams are held according to the calendar approved by the Ministry of Education, and students should not be affected. The representatives of the parents, the students and the unions in Education are going, today, to the Ministry of Education to discuss the calendar of the national exams.
"Of course it is justified (teachers' strike no), of course these teachers are dissatisfied, of course they are humiliated by the salary in particular – a debutante teacher 2,400 lei… Everything must have a limit and the limit means that we must come to the support of these children so that they pass the exams, especially those who are already pre-admitted to universities in the European space and beyond, and that we do not put a stop to their future professional careers. (…) I agree with the teachers' strike. It is a hundred percent justified. Everyone is in solidarity, we are all convinced that the school must recover and it will only recover if we have good teachers in the system," Cristache declared, informs Agerpres.
According to him, good teachers would come to the education system if the salary was adequate.
"But a compromise is needed for a short period of time. This was my message. I came out with the teachers first. (…) We need good teachers in the system. For this you have to attract the future graduates. (…) It is clear that at least today and tomorrow the strike will continue", the representative of the National Federation of Parents' Associations of Pre-University Education also claimed.
Starting at 11:00 a.m., the representatives of students, parents and the representative trade unions in pre-university education, namely the "Spiru Haret" Federation of Education Unions and the Federation of Free Education Unions, will come to the Ministry of Education for discussions.
"The purpose of the meeting is to consult them on the steps necessary to adapt the calendars for the end-of-year activities and the calendars of the national exams, in the context generated by the protest of the pre-university education staff," a statement from the ministry states.
The Minister of Education, Ligia Deca, announced last Friday that if teachers do not return to classes this week, the Baccalaureate and National Assessment exams will be rescheduled.
"We have extended the period for the end of the averages until June 9, as well as the enrollment period for the Baccalaureate. The National Assessment begins on June 19, the Baccalaureate on June 12. It is very important, in order to stay in this calendar, that the teachers return in classes (…). If this does not happen, we will have to think about extensions for closing school situations and rescheduling exams," said Ligia Deca.
Registrations for the 2023 National Assessment have started today.
Editor : D.R.