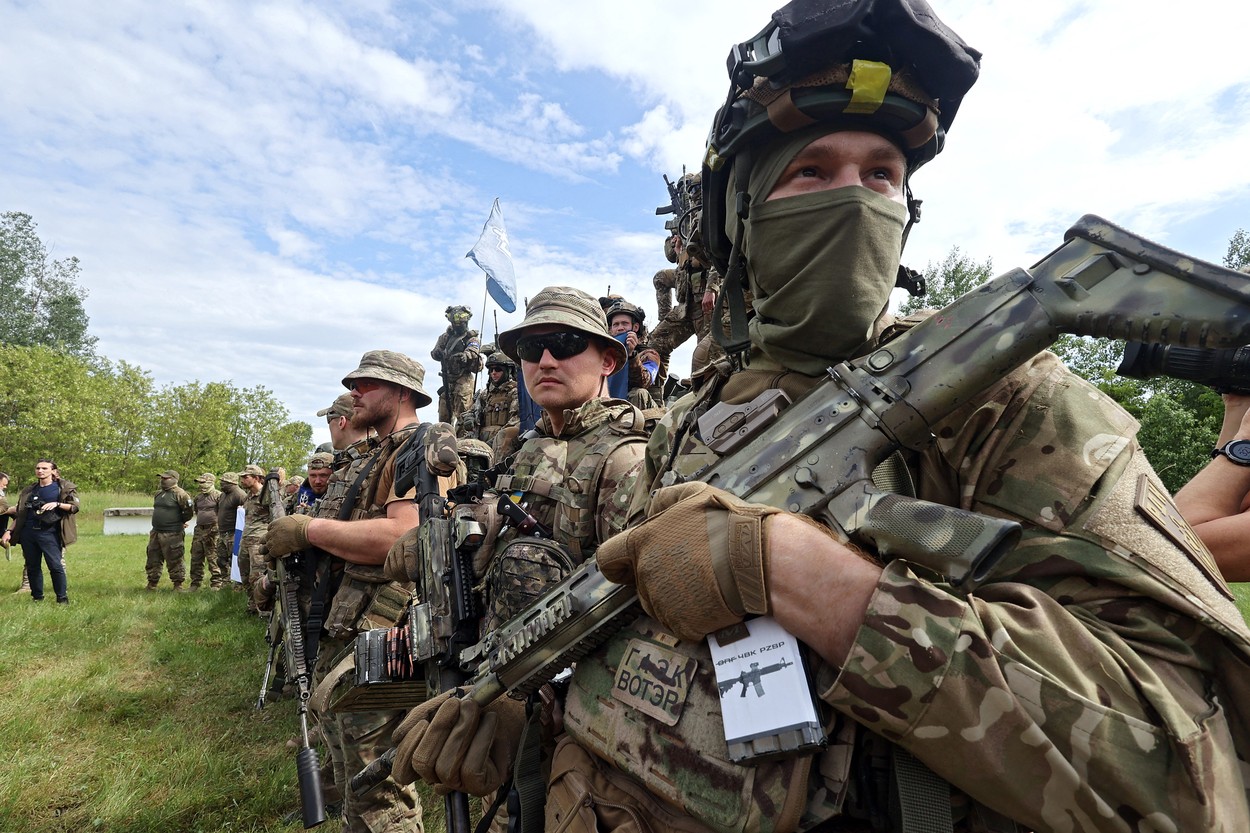 The Russian anti-Putin partisans who form the Freedom Legion for Russia are a group independent of Kiev, and any questions about the weaponry they use should be directed to them, said a spokesman for the Intelligence Directorate under the Ukrainian Ministry of Defense ( GUR), Andrei Yusov, after an investigation by journalists from The Washington Post showed that the partisans would have used Belgian-made weapons in the Belgorod attacks.
According to the American publication, Russian partisans used tactical vehicles originally supplied to Ukraine by the United States and Poland in the cross-border attacks, as well as rifles manufactured in Belgium and the Czech Republic.
Belgian Prime Minister Alexander De Croo asked Ukraine for clarifications following this information.
"European weapons are delivered to Ukraine on the condition that they are used on Ukrainian territory for the purpose of defending that territory. And we have strict controls in place to see that this is the case," the Belgian prime minister said.
But Andrei Yusov countered that the Kiev authorities cannot provide answers for the Russian partisans. The GRU spokesman said in an interview with Suspilne that Russian partisans are acting on their own on Russian territory, and questions about the weapons they use should be addressed directly to them.
Andrei Yusov has confirmed reports that the Russian Volunteer Corps, the second anti-Putin partisan group involved in the attacks on Russian soil, have captured prisoners they intend to bring to Ukraine, who will later be used in exchanges of prisoners.
Both the Freedom Legion for Russia and the Russian Volunteer Corps said they had invited Viacheslav Gladkov, the governor of the Belgorod region, to talks about the "fate of Russia" and the "year-and-a-half-long war". In exchange, they offered to release two of the prisoners. But the governor did not come to the meeting, the partisans said.
Editor : D.R.