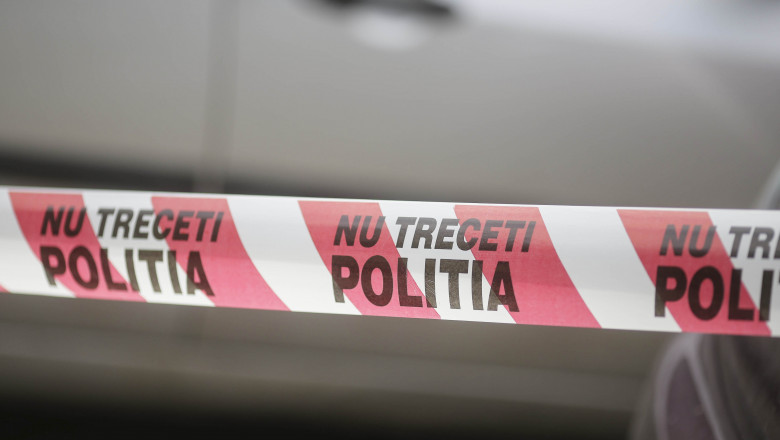 The mother of the 12-year-old girl who was murdered and whose body was discovered hidden in a sofa bed has been interviewed by police via video conference. The woman was detained in Spain today.
The body was found in an apartment in sector 4 of the Capital, in an advanced stage of decomposition, in a plastic bag, by the owner of the house rented by the girl's mother and her boyfriend.
Medical examiners determined that the victim died in a violent manner.
The girl's mother and her boyfriend have been out of the country for more than a month. After the discovery of the murdered girl, the woman was detained by the Spanish police, and the man is still being sought.
According to Digi24 sources, the woman said during the hearing that she was not at home when her daughter died. She told police she had been away from home for a short time and when she returned, the girl was gone. Her partner allegedly told her that she had gone back to her father, who had custody. Shortly after, the two left for Spain.
The girl had gone to her mother, who lived with her concubine in the rented apartment in sector 4, before Easter. He also spent the holidays with them. The next day, the mother was contacted by the father's relatives who asked her to bring the girl a few days later. On April 21, the day the little girl was supposed to reach her father, the mother stopped answering the messages.
After several days of trying to contact them, on May 3, the father notified police that the girl was missing, but said he did not know where the ex-wife lived. On the same day, the girl was registered at the border. Exactly one month later, the body was discovered.
The relatives of the 12-year-old girl saw in the press that a body was found in the block of flats in Sector 4. They immediately made contact and notified the police that it may be the child they reported missing to the police. After the genetic test, the body was identified as that of the 12-year-old girl.
Editor : M.B.