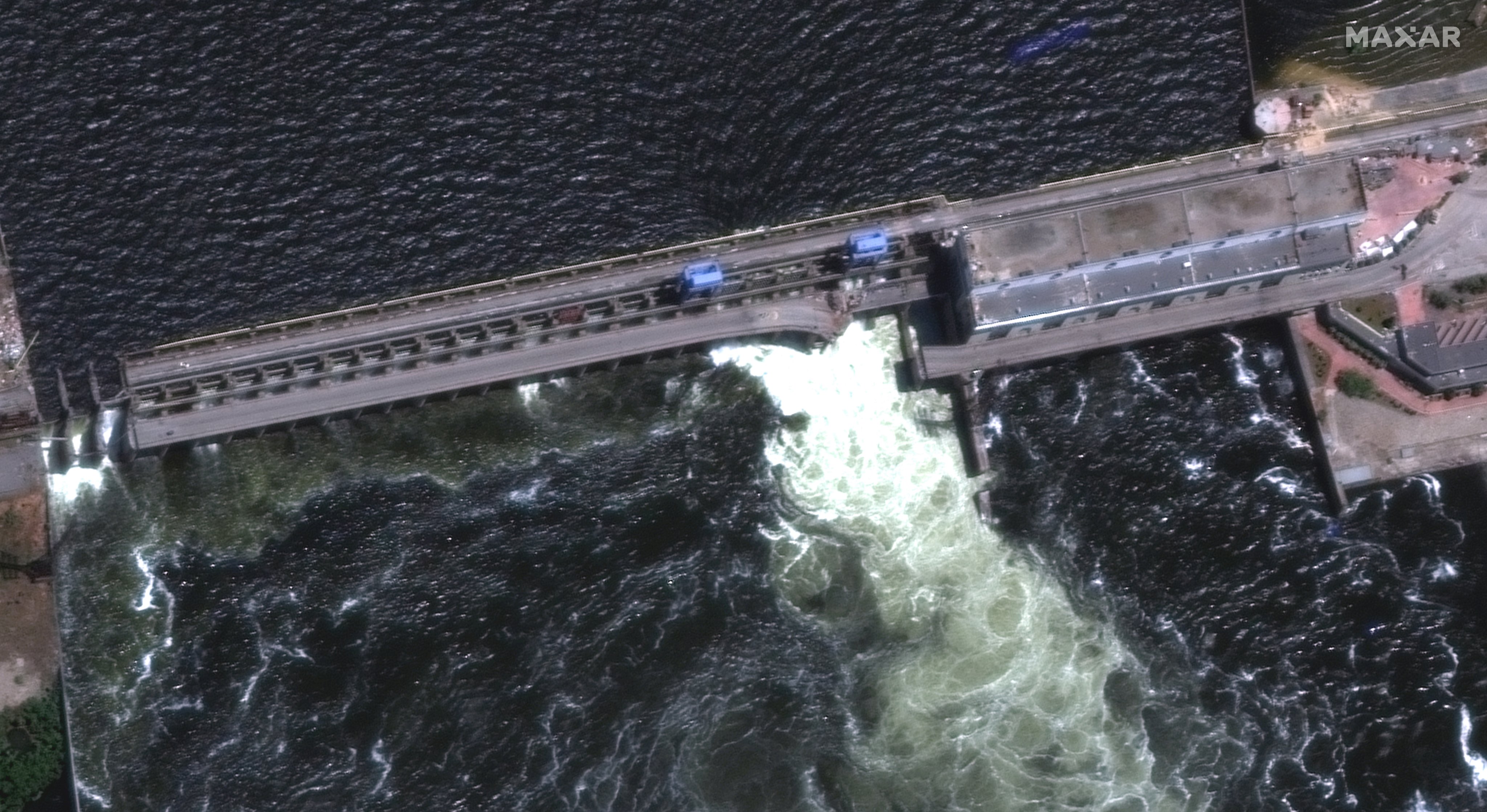 A huge Soviet-era dam in the Russian-controlled area of ​​southern Ukraine was destroyed on Tuesday, and water is flooding the battlefield, according to Ukrainian and Russian forces, Reuters reports.
The two warring sides blamed each other for the destruction of the dam upstream from Kherson.
Unverified video footage on social media shows a series of loud explosions around the Kahovka Dam. Other videos show water gushing through the remains of the dam, with witnesses in the area expressing their shock, sometimes using licentious language.
The dam, 30 meters high and 3.2 kilometers long, was built in 1956 on the Dnieper River, being part of the Kahovka hydroelectric plant.
The construction holds 18 cubic kilometers of water that is also supplied to the Crimean peninsula, annexed by Russia in 2014, and also to the Zaporozhye nuclear power plant, which is also under Russian control.
Ukraine's military said Russian forces blew up the dam.
"(Dam) Kahovka was blown up by Russian occupation forces," the Southern Command of the Armed Forces of Ukraine said on its Facebook page on Tuesday.
"The extent of the destruction, the speed and volume of the water, and the areas likely to be flooded are being clarified."
Russian news agencies said the dam, controlled by Moscow's forces, was destroyed by shelling while a Russian-installed official said it was a terrorist attack – a term often used to accuse Ukraine of an attack.
Reuters could not immediately verify accounts from either side on the battlefield.
Editor : A.C.