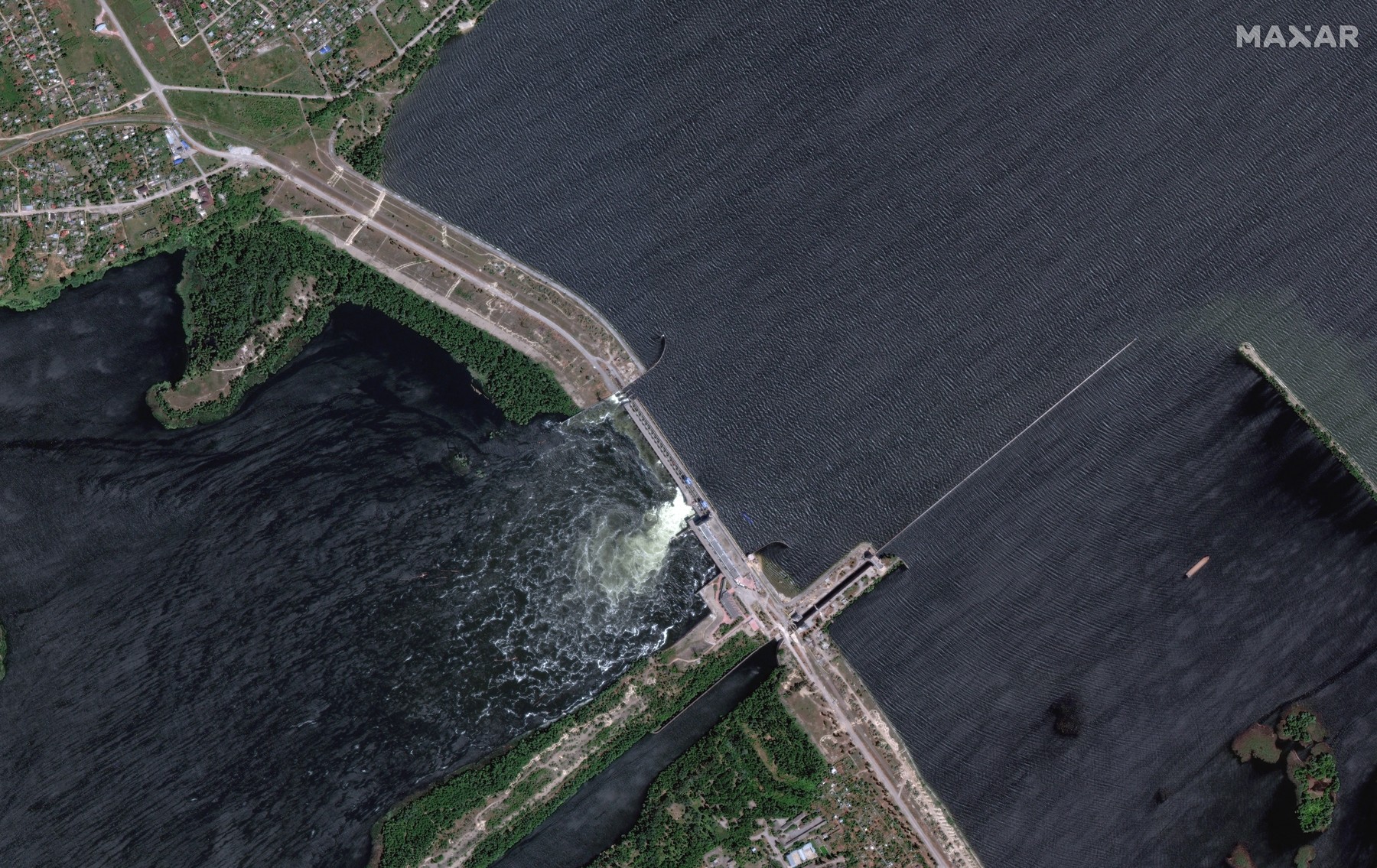 The International Atomic Energy Agency declared on Tuesday that "there is no immediate nuclear danger" at the Zaporozhye plant after the partial destruction of the Kahovka hydroelectric dam on the Dnieper River in the Kherson region (south) occupied by Russia, reports AFP.
The "IAEA experts" present at the Zaporozhye plant are "closely monitoring the situation", the UN body stated in a message on Twitter, according to Agerpres.
The Ukrainian military accused Russia in a statement of being behind the explosion at the Kahovka hydroelectric plant. President Zelensky has urgently convened his security council, announced the head of the Ukrainian presidential administration Andrii Iermak, who denounced a "war crime".
However, the leadership of the Ukrainian Zaporozhye nuclear power plant, currently under Russian occupation, stated that the partial destruction of the Kahovka hydroelectric dam, whose water is used to cool the plant, does not pose a threat to the facility for now.
As of 10 a.m. local time, 742 people have been evacuated from the Kherson region, Ukraine's Ministry of Internal Affairs said, according to CNN.
"We are helping the citizens of the liberated area on the West Bank in the Kherson region. We are concerned about our people who have remained in the eastern part of the region, which is temporarily occupied," the interior minister said. Evacuations were halted as water began to flood some settlements, the ministry said.
"The water is coming. The situation is complicated by the fact that some roads have been flooded. This makes evacuation impossible," said Minister Ihor Klymenko.
Editor : R.K.