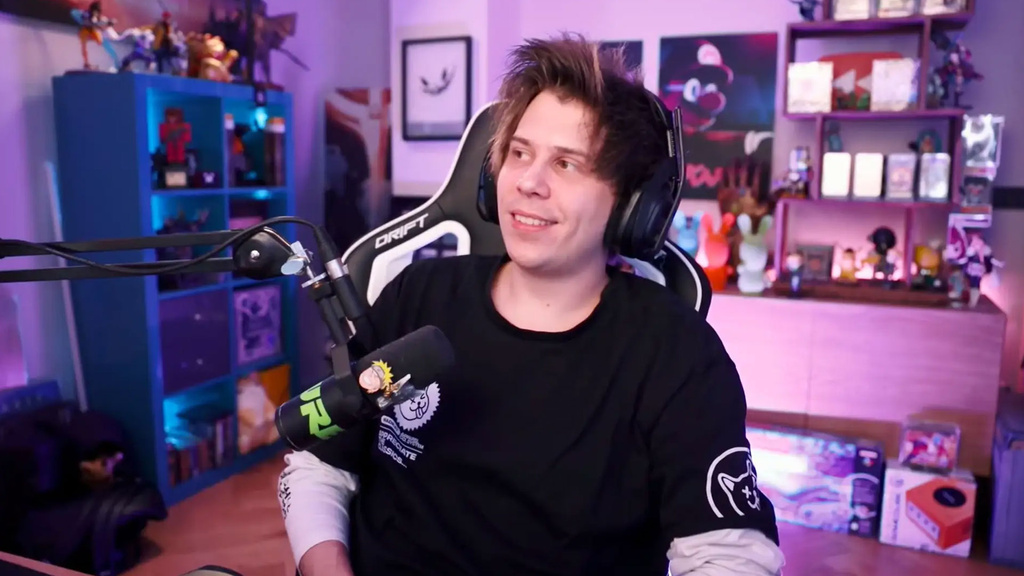 Game news "They're Trying To Buy Me With A Knife" Twitch Competitor Wants To Sign This Star Streamer With A Deluxe CS:GO Skin
While Twitch has emerged as the platform of choice for streaming its content live, competitors are emerging. This is for example the case of Kick, which seems ready to put the means to recover streamers with great notoriety.
Twitch vs Kick : le duel du monde du streaming
For the past few months, there has definitely been a war between the two live streaming platforms of the moment: who will attract the most creators between Twitch and Kick? Long in place, the first has managed to establish itself in the world thanks to a wide range of activities. The Amazon subsidiary, first created for video game players, has expanded its field of activity. Cooking, late-show shows, football matches and even Formula 4 races are now possible on Twitch.
On the other, Kick is trying to make a place for itself in this environment by taking the opposite view from Twitch. It is above all through advantageous remuneration that it tries to stand out: 95% of income from monthly subscriptions land directly in the pocket of creators. On Twitch, it's only 50%. One reason, among many others, for some to offer a slot on the Amazon subsidiary but also on Kick. Not long ago, this was the case for the French streamer ChowH1, for example. His mornings will be reserved for Twitch and his evenings for Kick.
"They try to buy me with a knife"
If some therefore decide to occupy the broadcasting platforms that interest them, others refuse. This is for example the case of Rubius, one of the biggest Norwegian but especially Spanish-speaking streamers. He is part of the top 10 of his country in streaming of GTA V, Minecraft but especially in the category Discussion. On paper, therefore, he has a certain notoriety to attract enough new spectators to Kick. In any case, this is what we can believe following the message published by the platform itself. She offered to send a knife from the game Counter-Strike: Global Offensive with a value of $21,999 (just over 20,000 euros) to Rubius:
Hello @Rubiu5, where should I send it to you?
There is no suggestion that this move on Kick's part is looking for a comeback. Nevertheless, Rubius assumed that this "gift" was a way to buy him to come on Kick. To which he offered a counter-offer… slightly more difficult to satisfy:
I don't know why Kick sent me this tweet yesterday. They try to bribe me with a knife. If you want me, you'll have to send me one of these knives a day for two years.
A knife a day for two years then represents an investment of 14 million dollars (more than 13 million euros). Not sure Kick cracks the wallet. In any case, Rubius' attitude is a reminder that there are really two parts to Kick's emergence. The first who refuses to move from her favorite platforms and the second who believes that competition can only do good for business"'.