Game news This Pokémon is so strong that no one wants to use it. Players 'erased' it in a single day of competition
A new Pokémon has been banned from competitions because it was far too powerful…
One of Sylveroy's forms will be banned from competitive games of Pokémon Scarlet and Purple. This is not the first time that competitions on the game are forced to ban a Pokemon …
Pokémon Home integrated into Scarlet and Violet: good news for casus, a balancing puzzle for competitive players
You know it, the Pokémon Home service has been integrated with Pokémon Scarlet and Violet recently. If it pleased the majority of players, who can find their favorite Pokémon from old episodes together in the same game thanks to the service, this gathering of Pokémon obviously creates major balancing issues, Sometimes. And that is clearly to displease part of the gaming community: competitive players.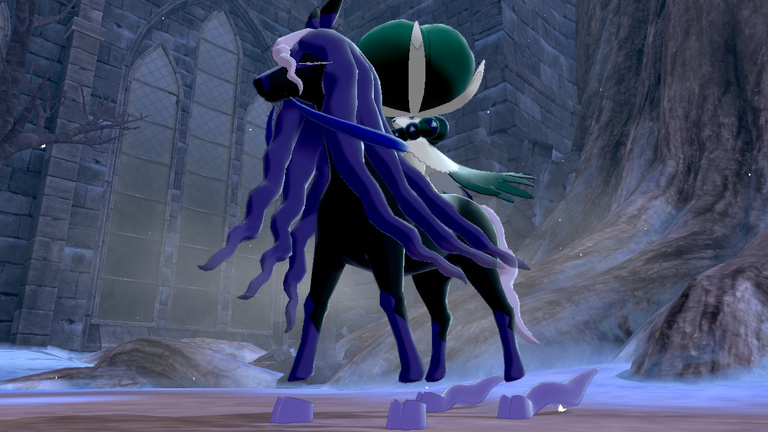 Several Pokémon reported to Smogon's prioritization board
Smogon University is the reference community for many players, when it comes to competitive fights on Pokemon. They even have a council, bringing together several experts who prioritize pokemon between them, the strategiesetc … and can sometimes prohibit the use of a Pokemon, if this unbalances everything. May 31, Smogon had published this press releasewhich foreshadowed bans in the Pokémon Eclarlate and Violet rosterafter the Pokémon Home update:
During the release of Pokémon Home yesterday, many Pokémon were brought to the attention of the tiering board as a result of our controller-in-hand experiences and extensive discussions. We play as regularly as we can and we listen to our player base as much as possible in order to implement the best prioritization process possible.
The possibility of bringing together Pokémon from different generations, with mechanics sometimes unique to certain episodes, can create a huge imbalance. So when you have a competitive multiplayer game, what options do we have left in this kind of case? When a character, a class, a method, a mechanic, a strategy, etc, breaks the whole meta of the game, crush everything else, what do we do? In general, we mainly have two options: either we leave it as it is, and everyone will play the same way at high level (in this case, that would mean everyone takes the same Pokémon); either we decide to purely and simply banish this method, this mechanic, this character … This is what Smogon had decided to do for Regielki, initially on May 31. Their statement continued:
While we're not confident enough to vote on each of these Pokémon just yet, we had an emergency vote on one Pokémon today – Regieleki.
On the ten members of the hierarchy council, the ten voted to banish Regielki. Appeared in the DLC The Crown Snowlands from Pokémon Sword and Shield, it had been integrated via Pokémon Home into Scarlet and Violet. But at the competitive level, the fact that he is the fastest Pokémon in the Pokédex, combined with the combination of Electrik STAB and Tera Ice Blast, made it almost unbeatableeven against a Pokémon that used Terocrystallization.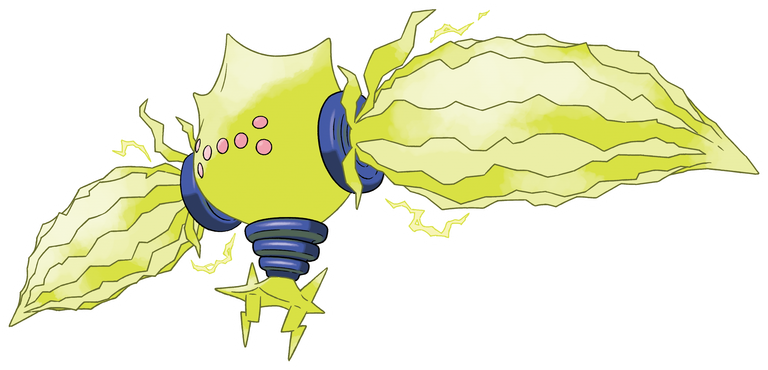 Sylveroy, the Horseman of Dread, banned from a category already made for overpowered Pokémon
More Regielki was banned "only" from OU or "OverUsed" competitions, i.e. the category of battles gathering the most used Pokémon, so it needs to be very well balanced. What is more shocking is that a Pokémon has just been banned from the Uber category, a category made to be very inclusive since it brings together Pokémon too powerful to be used in the majority of competitions organized (there are Pokémon like Arceus, Mewtwo, Koraidon…). To be banned, a Pokémon must be really, really too cracked! This is what just happened to Sylveroy, in his Dread Rider form (right, below).
Only a few days after its integration in Pokémon Scarlet and Violet via Pokémon Home, Sylveroy has indeed just been banned from Smogon competitions. But not just any Sylveroy has been banned. When paired with Spectreval through the Reins of Unity, Sylveroy becomes Sylveroy, the Dread Rider, it is this form that is prohibited. Its association with Blizzeval, Sylveroy, the Rider of Cold, is currently not banned competitions. Sylveroy, the Dread Rider taps too fast, too hard, and his weaknesses are gonesince his best match-up Ho-Oh is currently not available in Pokémon Scarlet and Purple. Moreover, the Teracrystallization allows him to protect himself against the majority of threats that weighed against him in Sword and Shield. Sylveroy, the Horseman of Dread is no longer available that in a category of competitions, the "Anything Goes", literally "Everything goes", the category in which we find all the banned Pokémon others. Smogon presents this one as the category without any competitive interest, since without any balance, but very fun.
Pokémon Scarlet and Violet is available on Nintendo Switch.