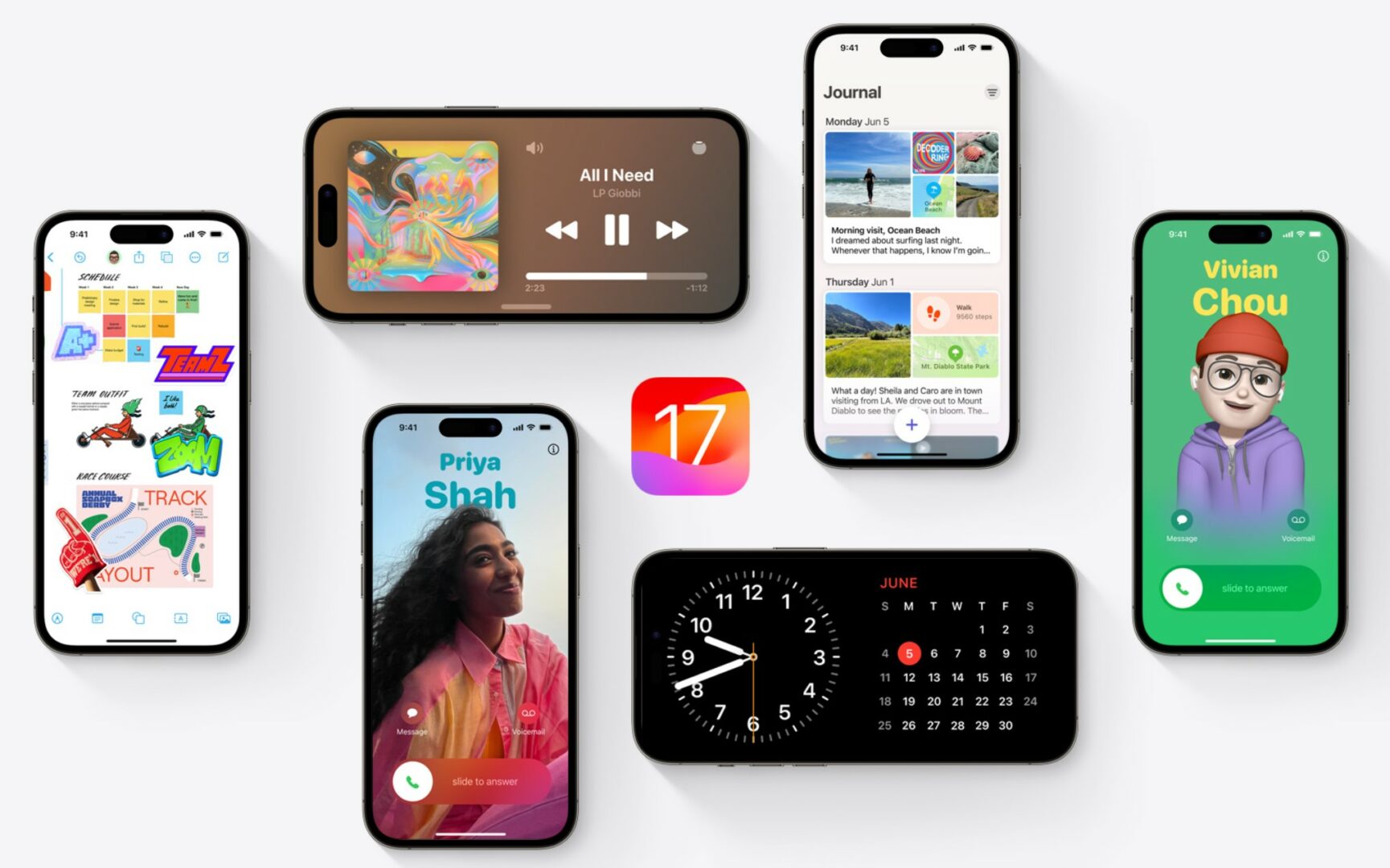 iOS 17 will be released in the fall, and Apple has revealed the news that the new operating system will offer. Here are the most important ones:
The new iOS 17 comes with quite a few changes, despite the fact that initial rumors about it suggested that it would be more of a stability update. However, most of the changes are at the level of Apple applications, not the general way of using the phone with the applications in the App Store.
iPhone users will be able in iOS 17 to set up a photo that syncs through iCloud and is automatically displayed on contacts' phones when you call them. It's an interesting feature, but one that can quickly lead to abuse. Also, iPhone users can now exchange contacts just by holding the phones close to each other through the NameDrop feature.
AirDrop also gets a major upgrade. If you start a transfer through it, but the devices disconnect, the transfer will continue through iCloud over an internet connection.
A less important feature in Europe, but important in the US, is the one that transcribes the voicemail box into text.
iMessage also gets a few upgrades, such as access to the most used quick features, such as sending photos or videos. Voicemails also get text transcriptions for when you can't play them back.
The AI ​​subject cropping function is now more advanced and allows you to make stickers that you can send with any app that supports them. You can also create animated stickers by cutting out subjects from video clips.
Face Time gets 3D reactions based on the gestures you make, the app also comes to Apple TV and you can leave a video message, in case someone missed the call.
The biggest interface change comes with StandBy mode, which allows the time, a photo, calendar or music player to be displayed when the phone is not in use. Basically, it becomes a kind of smart screen, similar to Google Home.
iPhone menu widgets now also get interactive features. You no longer need to enter the widget application to change certain parameters, such as turning a smart light bulb on or off, or ticking a reminder.
Apple's keyboard gets better predictions and the ability to complete words or sentences using the Space key. Thus, you can speed up texting on your mobile.
Safari gets the ability to create different profiles for work or private life, being able to have various accounts logged into each.
Apple Maps is just now getting the ability to download maps online, reserving an area on the map for use when you don't have an internet connection. Apple Maps is also starting to integrate charging stations for electric cars, so it can create routes based on their proximity.
Siri ditches "Hey" and can now give commands directly by the virtual assistant's name.
Finally, a new app called Journal will allow users to keep a log of their activities with photos and images, just like a personal diary.
The first public beta of iOS 17 will be available from July for those who want to test it on their personal devices.
List of devices compatible with iOS 17
With the release of the new iOS 17, Apple removes the iPhone 8, 8 Plus and iPhone X models from the list of devices with active software support. Here is the full list of phones that will receive the update:
iPhone 14
iPhone 14 Plus
iPhone 14 Pro
iPhone 14 Pro Max
iPhone 13
iPhone 13 mini
iPhone 13 Pro
iPhone 13 Pro Max
iPhone 12
iPhone 12 mini
iPhone 12 Pro
iPhone 12 Pro Max
iPhone 11
iPhone 11 Pro
iPhone 11 Pro Max
iPhone X

S

iPhone X

S

Max
iPhone X

R

iPhone SE (2nd generation and newer)