After rival Snapchat launched its My AI chatbot in February, Meta is rushing to bring "Chat with an AI" to Instagram users.
Coming as a variation on AI personas, the artificial intelligence system that will be integrated with all Meta services, Chat with an AI should increase users' addiction to Instagram by giving them a virtual friend with multiple personalities, willing to answer any questions and even give advice.
According to the menu (for now inactive) in the interface of the Instagram application, the so-called AI personas will actually be AI Agents – chat bots based on artificial intelligence, responsible for animating any chat conversation (including discussions in which you are the only participant). And in order not to argue unnecessarily with the AI, you will be able to select from 30 predefined personalities, hoping that at least one of them "resonates" with your ideas.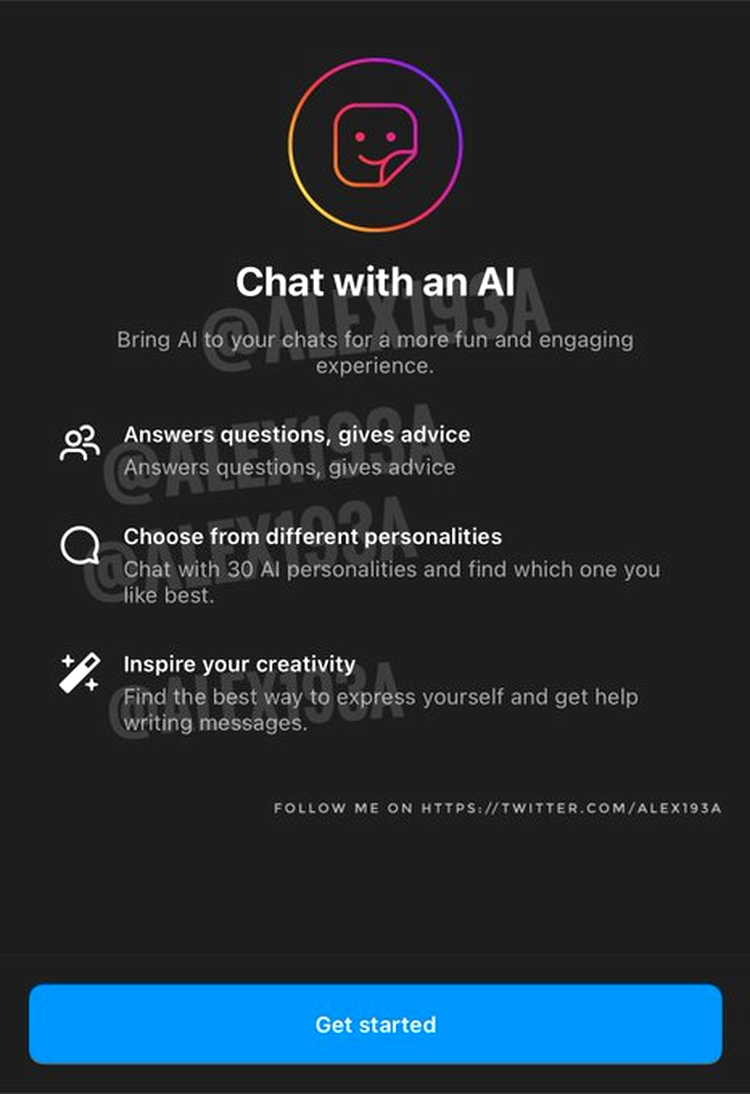 According to the description attached to the currently inactive feature, users can chat with the AI ​​to get advice and answers to questions such as "find the best way to express yourself and get help writing messages." It's not clear what all of this entails, but it's clear that text generation following the ChatGPT model will be a core feature. This means that users could tell the chatbot assistant to compose an intended message for a friend, with the AI ​​generating a message for the user to review, modify and send to the intended person.
As for selectable personalities, the user will be able to chat with all of these AI variations, staying with the "friend" version they enjoy the most. In principle, this aspect could make the Instagram chatbot even more appealing than ChatGPT and Bard, both of which are more utilitarian and formal in nature. Which brings up the next big danger of social media: using AI to create false "relationships" with its users, addressing emotional addiction as an extension of the platform's content addiction.