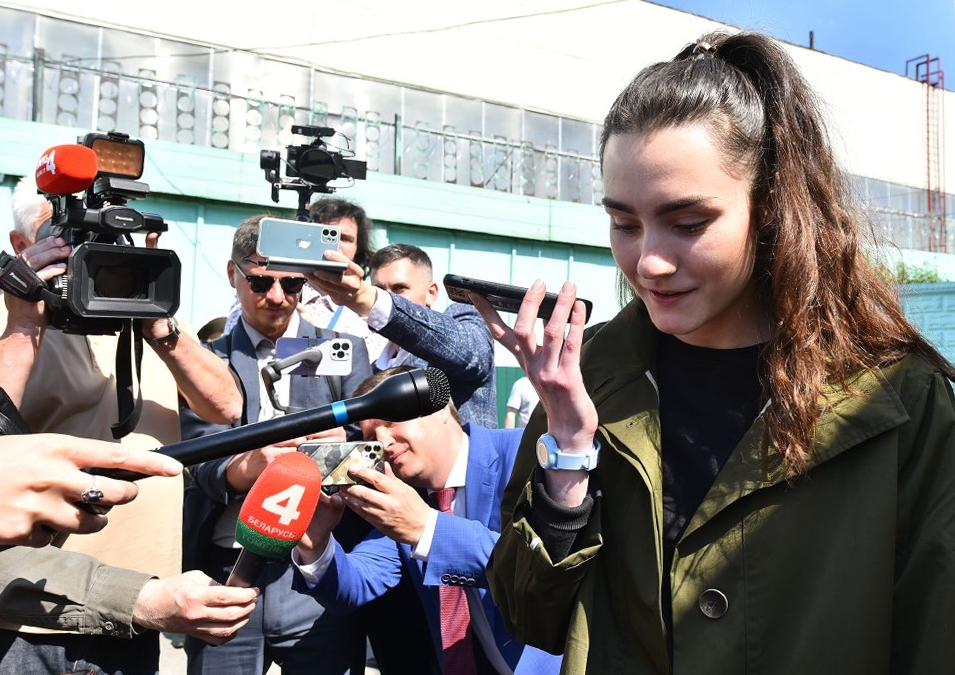 Russian Sofia Sapega, the friend of Belarusian opposition journalist Roman Protasevich, was pardoned by Belarusian President Aleksandr Lukashenko and handed over to Russia on Wednesday, a month after she was sentenced to six years in prison.
"Aleksandr Grigorievici (Lukasenko) signed the pardon decree yesterday at our request", said Oleg Kozhemiako, the governor of the Russian Primorye region, who led the delegation that took part in the handover of Sofia Sapega to the Russian authorities in Belarus, reports EFE, quoted by Agerpres .
Sapega was arrested along with Protasevich on 23 May 2021, after Lukashenko ordered a Ryanair flight from Athens to Vilnius to be diverted to Minsk airport, citing a bomb threat on board.
The young Russian woman was convicted in Belarus for incitement to social hatred, illegal actions related to the processing of personal information and other charges.
Authorities accused her of managing a Telegram channel that published information about Belarusian police officers during the 2020 anti-government protests that erupted following presidential elections, which the opposition called fraudulent.
Local law called for a sentence of up to 12 years in prison for the crimes she was accused of, but her cooperation with the investigation allowed her sentence to be halved.
Sapega thanked the Belarusian president for giving him "a second chance".
"It is something that is not offered to many, and I was really lucky," she said, according to the official BELTA news agency.
Roman Protasevici, ex-editor-in-chief of NEXTA, was sentenced to eight years in prison and pardoned in May.
The journalist, founder of NEXTA, the main source of information during the massive opposition protests against electoral fraud in the August 2020 presidential elections, was heavily criticized by the Belarusian opposition for his attitude during the trial.
Protasevich agreed to cooperate with the authorities and claimed that he was used by the enemies of the Belarusian regime.
Editor : M.B.