News culture Netflix: Season 5 of Stranger Things delayed? Good news for some…
Since the writers' strike, Season 5 of Stranger Things has been delayed. Good news for the Lucas Sinclair actor.
Filming for Season 5 of Stranger Things was supposed to begin in May, but the horror series has been put on hold indefinitely. The reason ? The strike by the Writers Guild of America (a union that represents film writers) against the Alliance of Film and Television Producers has been going on for several weeks now. Bad news for many people, but not for Calec McLaughling, the interpreter of Lucas Sinclair. The actor spoke to the media a few days ago BET to express support for the screenwriters : "I support them 100% (…) As for the fans who have to wait a bit for the last season, I will say that things happen for a reason. Maybe it will give us time to reflect to different ideas for the new season or maybe to introduce a new character (…) For the moment, I'm just waiting for the signal to resume filming". For the moment, no news for the resumption of the show Netflix TV is announced.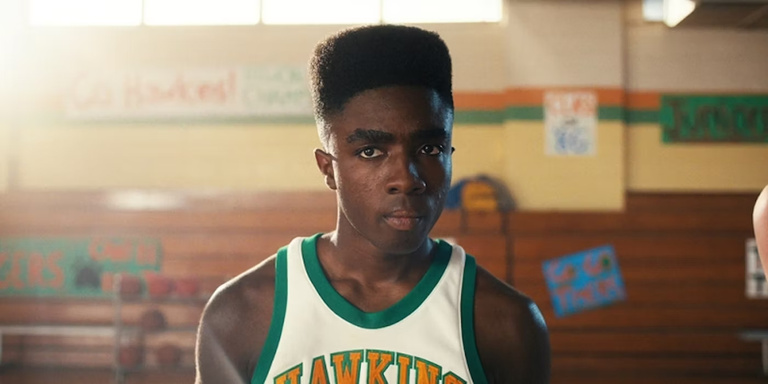 ---
A season 5 full of surprises?
Between Max who is in a coma, the city of Hawkins full of interdimensional rifts and Vecna ​​who is hidden in the upside down world, the fourth season of Stranger Things has left fans hungry. But don't worry, lead actor Finn Wolfhard spoke to the media Collider five days ago : "I think this (the sequel, Editor's note) answers an insane amount of questions about the universe of Stranger Things". The interpreter of Mike Wheeler claims not to know everything about the ins and outs of Season 5: "I don't even know how it ends yet, really. I've only read the first three episodes, so we'll see. But yeah, I'm excited to see where all the character journeys go." To date, no date or trailer has been unveiled for the sequel to the Netflix TV show. On the other hand, a tweet from August 2022 confirms eight episodes for season 5. The episodes should also be shorter than those of the previous season, the last two of which were approximately 1h30 and 2h20 respectively.