News astuce Build Diablo 4 Chain Lightning Sorcerer for fast leveling from level 50 to 75
Choosing the right class and archetype is extremely important in Diablo IV. Between the skill tree, the passives and the identity, here is our complete build oriented Lightning and Electricity for the Chain Lightning Sorcerer in order to roll on the midgame between levels 50 and 75!
Summary
Gameplay

Skill tree – Talent points to put (up to level 75)

Passives

Chain Lightning Sorcerer's Codex of Power

Sorcerer's Identity: Enchantment

Paragon

Final optimization details of this build
Gameplay
Now that you've made it into the game's midgame, it's time to optimize your build or lean towards one of the best Diablo IV builds. Whether you like to fight melee, destroy your opponents from a distance or take cover behind an army of summons, a multitude of builds are available and here's what the Chain Lightning Sorcerer does best. In the continuity of your first leveling phase, your Sorcerer stays at a good distance and destroys his enemies with super-powerful chain reactions, one of the best builds in Diablo IV.
Active skills to use
Firebolt
Electric whisk
chain lightning
Teleportation
ice armor
Frost Nova

Chain Lightning Sorcerer Build Gameplay
The Chain of Lightning build is a permanent firework, between the damage you will inflict on enemies and the ricochets of Chain Lightning that will hit your Sorcerer. To overcome this concern, you obviously have many defensive talents such as the ice armor or even the Frost Nova (and the Teleportation which will really allow you to flee far away).
From level 50 to 75 the build changes a little bit. The enemies are getting tougher and tougher and you shouldn't take too much damage in the middle of the sound and light show. With this improved version, no more fireball but Firebolt in place.
This spell will allow you to apply damage over the long term in addition to your many electric spells, the effect of which will be more immediate. The objective is always the same: eradicate your target before it reaches you!
Skill tree – Talent points to put (up to level 75)
Firebolt (1 point)
Electric Whip (5 points), Reinforced Electric Whip, Lightning Electric Whip
Chain Lightning (5 counts), Reinforced Chain Lightning, Superior Chain Lightning
Teleport (1 point), Enhanced Teleport, Blazing Teleport
Ice Armor (1 point), Reinforced Ice Armor
Frost Nova (1 point), Empowered Frost Nova, Mystical Frost Nova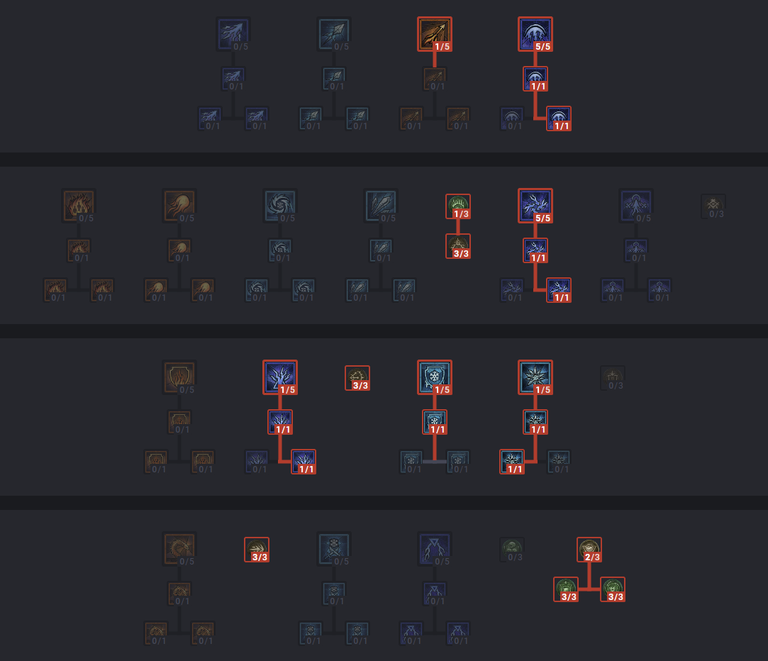 Passives
Devastation 1
Elemental Domination 3
dragon the paper 3
Precision Magic 3
Alignment of elements 2
Mana Shield 3
Protection 3
Inner flames 1
Devouring Inferno 3
Fiery Surge 3
Direct Current 3
Electrocution 3
Virtuosity of Vyr
Chain Lightning Sorcerer's Codex of Power
aspect of disobedience : Halls of the Damned (Kehjistan)
Aspect of the Protector : Abandoned Archives (Broken Peaks)
aspect of expectation : Deep Roots (Scosglen)
aspect of omnipotence : Campaign in Arid Steppes
Leaping Conduction Aspect : Temple of Komdor (Arid Steppes)
Aspect d'arrogance : Random drop
Reload aspect : Zenith (Broken Peaks)
Aspect of prodigy : Campaign and Hazewar
Aspect of the tightrope walker : Peyrevieille (Scosglen)
Sorcerer's Identity: Enchantment
Firebolt : Direct damage you deal with skills applies up to X% burn damage over 8 seconds.
chain lightning : A Chain Lightning is automatically formed when you spend 100 mana points.
Paragon
If you're starting to get interested in Paragon, here's our suggestion with this build.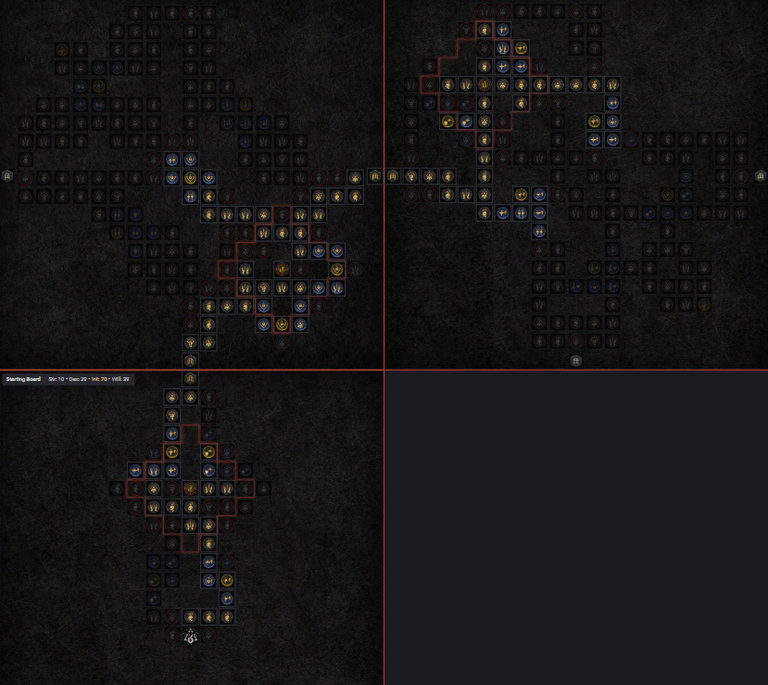 Final optimization details of this build
As usual, let's finish by focusing on the most interesting effects to recover via your stuff parts. We advise you to take damage to nearby enemies once you have unlocked Virtuosity of Vyrdamage from critical hits or even Intelligence.
As with any Sorcerer build, be careful to also take equipment that will give you enough armor. Indeed, if you underestimate this point, you risk finding yourself in a delicate situation, struggling to survive during certain fights. Finally, when it comes to which gems you should equip, here are our tips:
Weapons: Topaz for the damage of your basic spells
Armor: Ruby for extra hit points
Jewelry: Skull for armor
Summary of all our guides and tips for Diablo 4