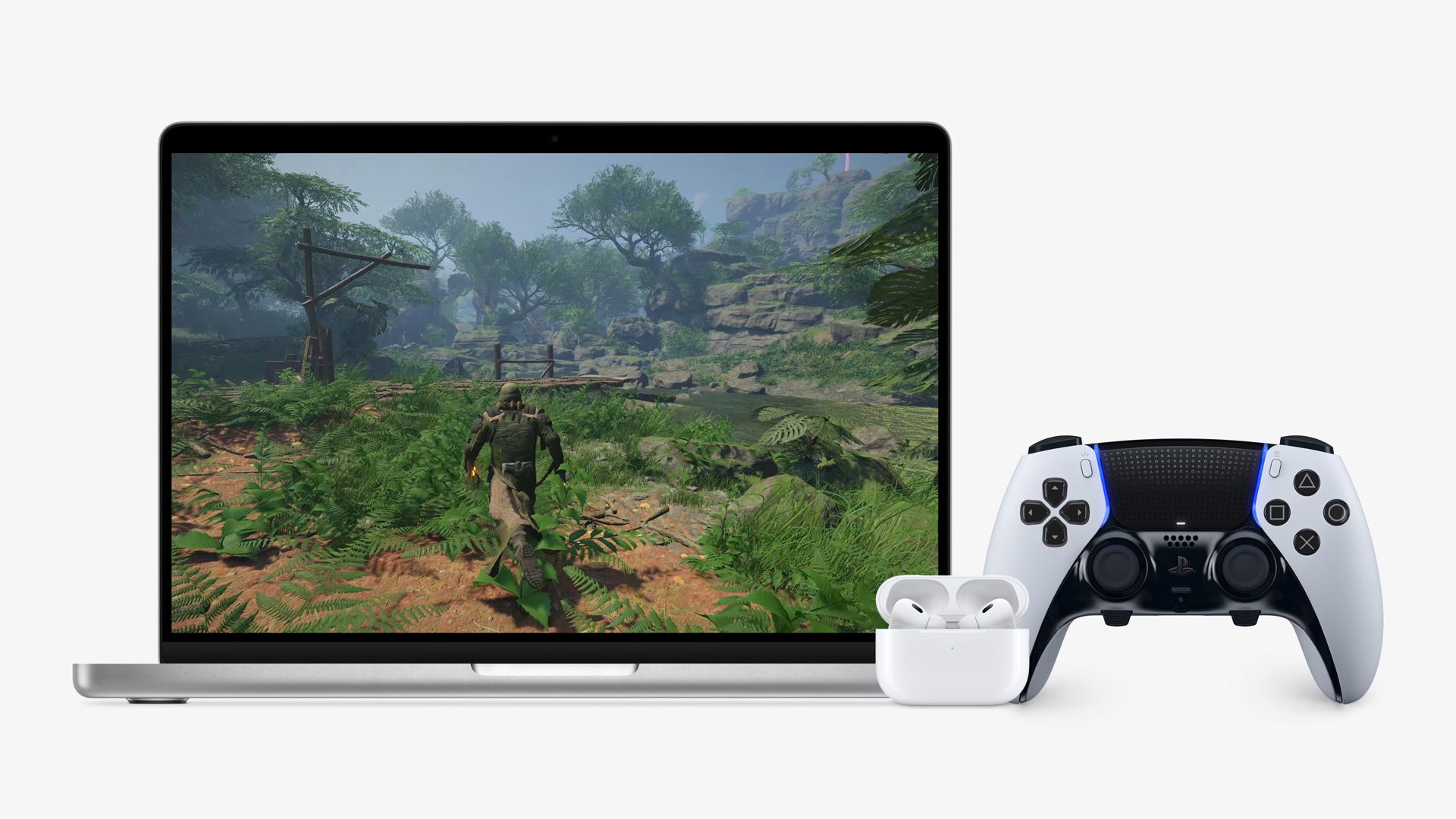 Apple computers and video games have not been a very good team until now. A few game development studios have offered their titles on macOS over time, but the differences between the platforms, the small audience and the limited power of these gaming computers have led to the avoidance of the platform. However, Apple wants to increase the number of games available on macOS and has developed a software suite that allows any Windows game to run on Mac computers with Apple Silicon processors, without the need to natively port those titles.
The Game Porting Toolkit aims to provide game developers with a quick method for porting to macOS
The announcement was made during the presentation of the new macOS Sonoma at WWDC¿, which will be released in the fall. The software suite is called the Game Porting Toolkit, and it provides the necessary tools to run a game in Windows format on a Mac computer. Basically, the software transforms X86 code and DirectX 12 instructions in real time into code that can be interpreted by Apple's Silicon processors on the ARM architecture, and graphics instructions into Metal, Apple's graphics API.
With a single command in Terminal, you can run any Windows game you want by pointing the software to the .exe file. Of course, this method isn't complete or permanent, but it gives software developers a first impression of how their games might run on macOS and various hardware configurations with Apple Silicon processors.
The approach is similar to that on SteamOS
A similar solution is also used by Valve on Linux in SteamOS, the operating system on the Steam Deck. Basically, you can run just about any Windows game on Linux this way, using Proton, a very efficient compatibility layer.
Apple seems to be focusing more and more on gaming. Last year, the company announced a partnership with Capcom to port Resident Evil Village to macOS, and this year a partnership with Kojima Productions to port Death Stranding was announced.
By offering a simple method for porting games to macOS without much developer effort, Apple could finally attract more modern titles to its platform, finally turning it into one that's more "gamer-friendly."
macOS Sonoma will also integrate a "game mode", which will prioritize CPU and GPU usage towards video games, de-prioritizing processes running in the background to ensure the best possible performance. Also, in Game Mode, Bluetooth accessories such as wireless headphones or game controllers will benefit from twice the latency.
sursa: The Verge