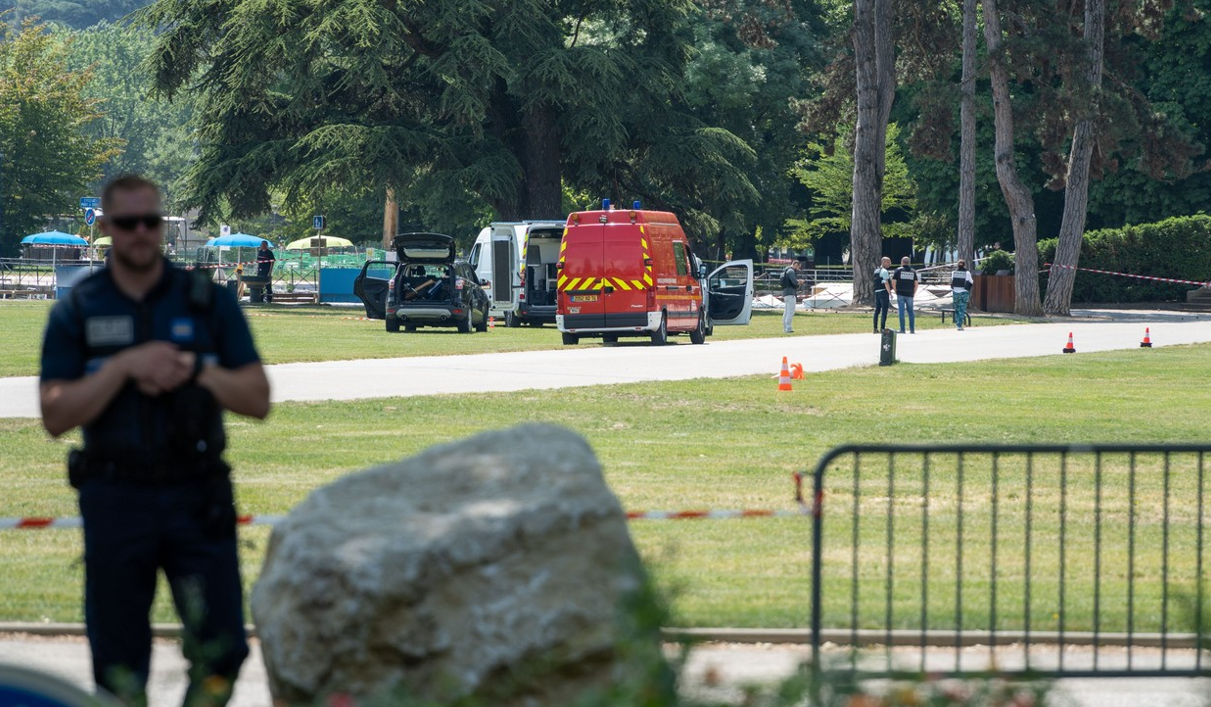 The Syrian who attacked young children with a knife in Annecy on Thursday went to France eight months ago after being refused naturalization in Sweden, where he lived, his ex-wife and mother told AFP.
The ex-wife of Abdalmasih H., 31 years old, with whom she lived until last year in the south-west of Sweden, expressed her astonishment at the announcement of her involvement in the tragedy.
"I don't know what happened to him (…), it's terrible", commented the young woman under the protection of anonymity. "He was so cute, I don't understand," she added.
Likewise, his mother, who has lived in the United States for ten years, said she had been "in shock" since learning of her son's role in the attack, which left six injured, including four children aged between 22 and 36 months.
The young man, a Christian who served in the Syrian army, left his country in 2011, at the beginning of the civil war, his mother said.
Having entered Turkey illegally, he met his future wife there, a compatriot, and the couple then settled in Sweden.
"After two years, we got married, but he couldn't get Swedish citizenship, so he decided to leave the country. We broke up because I didn't want to leave Sweden," she said on the phone.
This departure took place "eight months ago", according to the young woman.
The French authorities indicated that they registered an asylum request from him at the end of November 2022, but did not act on it because Sweden had already granted him residency.
The Swedish Migration Agency confirmed that he obtained a residence permit in 2013, but since 2017 he has repeatedly failed to obtain citizenship.
According to his mother, he suffered from "severe depression" and these refusals worsened his condition.
"He didn't tell me anything. My daughter-in-law was the one who told me this," she said. "She said that he never felt well, always depressed, with dark thoughts, that he didn't want to leave the house, he didn't want to work," added the mother.
"He applied for citizenship, he was rejected," a priori because he served in the Syrian army, she continued: "that probably drove him crazy."
She also made it known that the couple had a daughter of about three years, who stayed in Sweden with her mother.
During a rare telephone conversation with his ex-wife, after his departure from Trollhättan, where they lived, he explained that he was living "in a church" in France.
"I didn't find out much news, it was very elusive. He called me four months ago, he lived in a church. But I don't know much about it", explained the young woman.
Numerous Syrians, including an important Christian community, took refuge in Sweden, fleeing the war that has devastated their country since 2011, AFP also notes, quoted by Agerpres.
Deeming the arrivals too numerous, the Swedish government at the time tightened asylum conditions shortly after the 2015 migration crisis.
Editor: Liviu Cojan