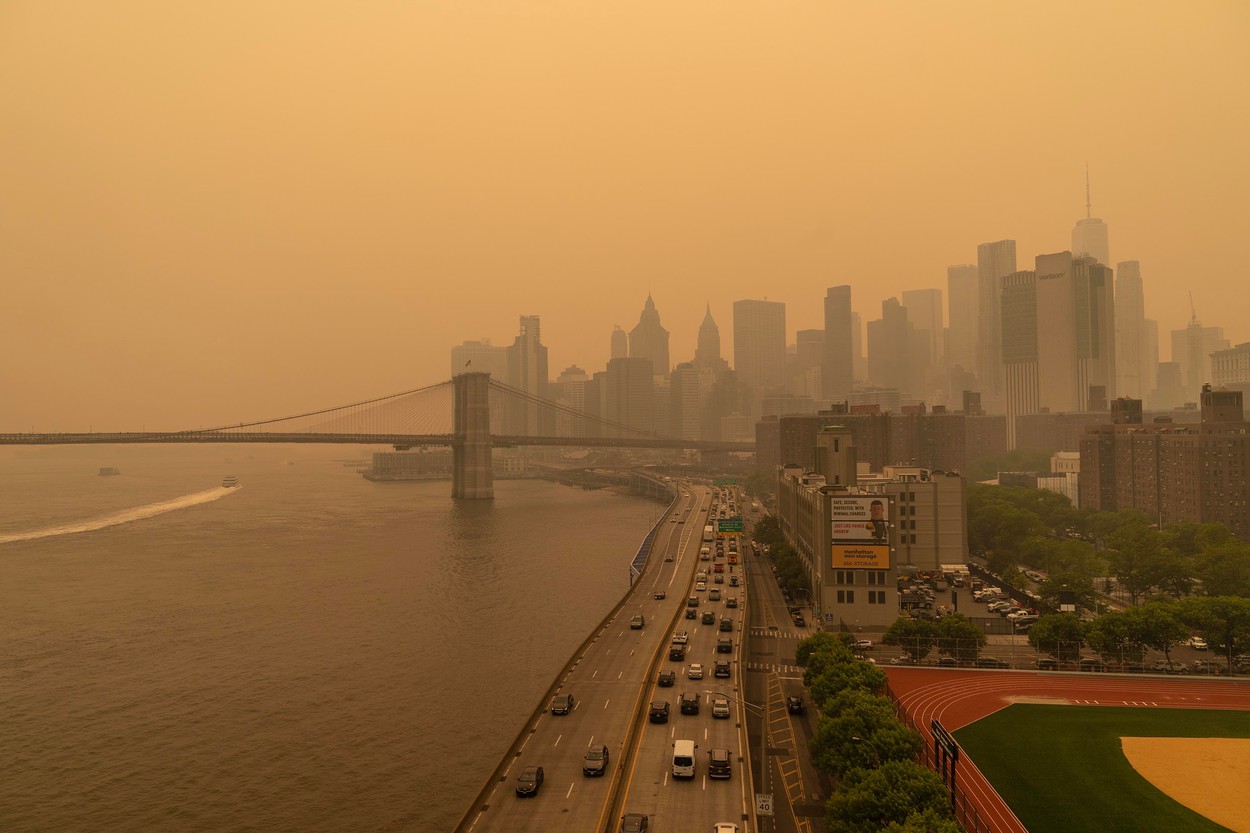 The haze caused by wildfires in Canada has made New Yorkers look for ways to leave the city for good. Data available on Google Trends shows that New Yorkers want to know "how to sell their homes fast," according to Insider.
Google searches for "How to sell my house fast" rose 2,147% on Wednesday as the city's air quality became one of the worst in the world, according to an analysis.
Publicly available data on Google Trends shows an increase in search interest for this phrase.
New Yorkers' search interest for "want to sell my house" quadrupled on Google in the same day, according to FindStorageFast analysis.
The term "air purifier" also saw a 2,418% increase in popularity in New York, according to the firm.
"As the housing market becomes more challenging in America, it will be interesting to see if this spike translates into more listings and sales, and what this could mean for the city's housing market in the long term," said D 'Arcy Hunter, CEO and founder of FindStorageFast, in the analysis.
Canada's wildfires blanketed the country's northeast with a dangerous haze that pushed New York City's air quality index to nearly 400, making the air dangerous to breathe.
The smoke became so intense that it was filmed completely engulfing the Manhattan skyline in orange, giving residents a glimpse of what it's like to live in some of the world's most polluted cities.
Cities such as New Jersey, Philadelphia, Washington DC and Boston were also affected by a sharp drop in air quality.
Editor: Bianca Chirilă