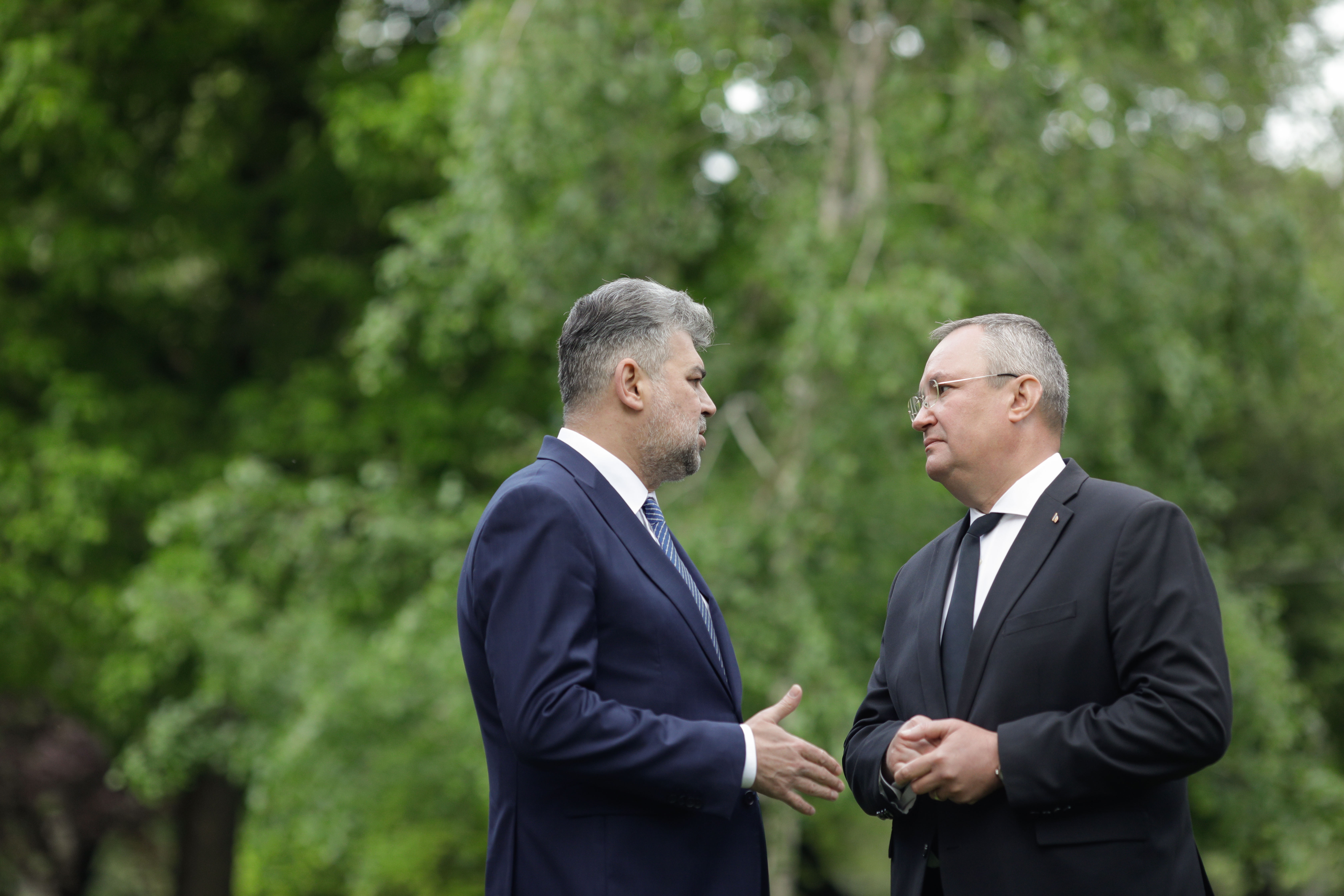 At the beginning of next week, Prime Minister Ciucă submits his mandate, say political sources. The prize change should be ready by the end of next week. The last negotiations for the division of functions in the Executive will be done this weekend.
Elena Crângașu, Digi24 journalist: This weekend there will be decisive meetings of PSD and PNL leaders, Marcel Ciolacu and Nicolae Ciucă with party members, branch presidents, so that the final decisions are taken. The same sources say that it is possible for the liberals and Nicolae Ciucă to meet with President Klaus Iohannis and for this round to take place, for all the procedures to be completed by the end of next week.
We will most likely see a filing of the mandate at the beginning of the week, then all procedures must be completed. We are talking about party consultations at the Cotroceni Palace, then hearings of the proposed ministers in Parliament and a vote to invest the Ciolacu Government.
The same sources claim that in the Ciolacu government 30% of PNL ministers could be women.
Also, the next government will have fewer ministries and the Coalition leaders will also discuss the future of the UDMR at the Victoria Palace. In this case, there is also the possibility that the negotiations regarding the Coalition protocol will be restarted from scratch.
At the same time, the cited sources state that the discussions of the governors will also target the fiscal policies for 2024, namely the elimination of the fiscal facilities that some categories benefit from, a measure that could be implemented until 2026. Thus, all categories of work should follow the same fiscal conditions.
Editor : A.C.