News culture The Flash: the post-credits scene of the DC film with Ezra Miller has leaked, beware of spoilers
The Flash arrives in cinemas on June 14 in France, but beware because the post credit scene has already leaked.
Watch out for The Flash post-credits scene spoilers. The Twitter User
CanWeGetSomeToastwhich is known for leaking a lot of leaks related to superhero movies, aired the scene, while the movie will only be released on June 13. If the original post has since been deleted, the images have already circulated and they suggest future plans for the DC superhero. As a reminder, this feature film follows the adventures of Flash, a super fast meta human who decides to go back in time to save his mother. However, these actions have serious consequences on the course of history and they wake up General Zod who is angry with humanity. To save the situation, he will get help from the most emblematic superheroes of the DC universe.
In this post-credits scene, Flash aka Barry Allen meets a Bruce Wayne played by George Clooney, as in Batman and Robin from 1997. It seems that our hero is stuck in his dimension. He exclaims: "You are not Batman". Then we see Barry and Aquaman (Jason Momoa) again at a bar. The latter still has trouble with the principle of the multiverse and is asking questions about himself. So, Flash reassures him. This means that Flash could have new adventures given this scene, even if the future of the character is uncertain.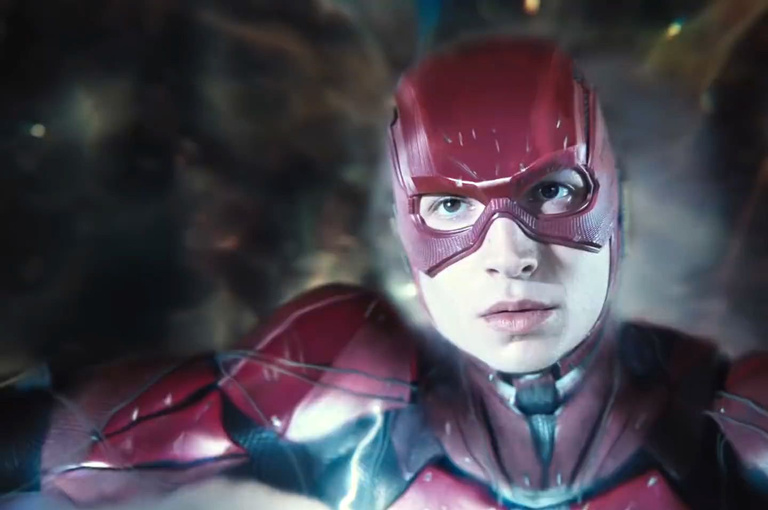 ---
Flash's future is uncertain
The Flash will be released in a few days and as a bonus, its sequel is already written. However, no matter how successful it is in theaters, it may never be released due to DC's new direction. The firm is evolving and recently welcomed the director James Gunn (Guardians of the Galaxy) at its head. He will have the daunting task of completely overhauling the established cinematic universe and starting his characters from scratch. This is also why Henry Cavill left the role of Superman and why the third installment of the adventures of Wonder Woman with Gal Gadot was canceled. We don't yet know what awaits Flash, but it is possible that he will suffer the same fate.