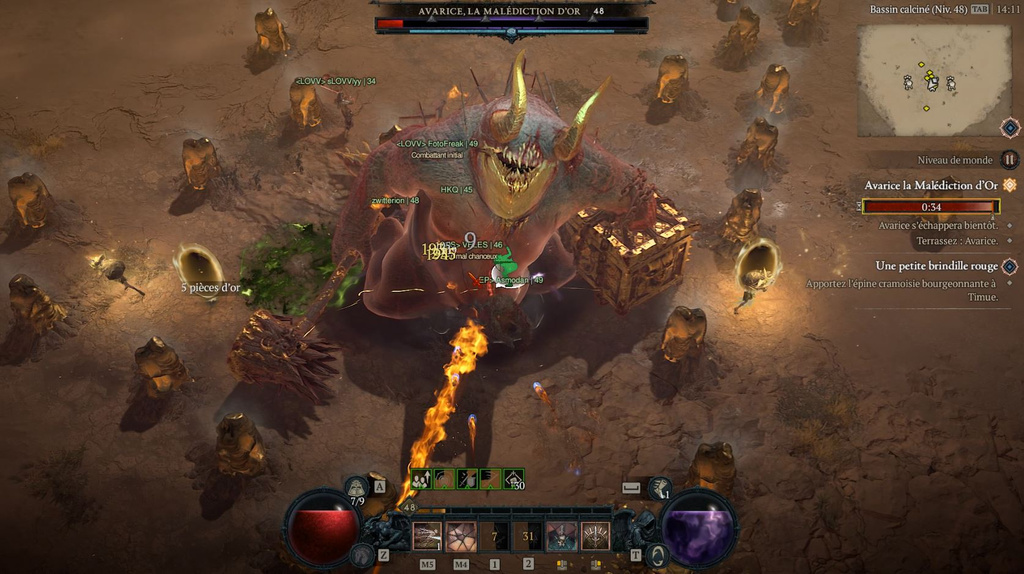 News astuce Timer World Boss Diablo 4: At what times do Ashava, Avarice and Wandering Death appear?
One of the big novelties of Diablo IV is a much more MMO dimension on certain points, in particular that of the World Bosses that dozens of adventurers will face. You still have to know when: and that's where things get complicated…
What time do World Bosses appear on Diablo 4?
Before we take a closer look at World Boss spawn times in Diablo IV, let's start by giving you some information. The first one, is that you will have to complete the main frame of the game if you want to be able to face them.
Ensuite, you will need to have World Tier 3 unlocked for them to spawn. You don't have to select it, but you must have it unlocked to be able to see these World Bosses appear on the game map.
'Cause yes, that's the way you go to be able to know if a World Boss is about to arrive and especially where he will do it. Once this mention appears on the map, go there to face one of the three World Bosses currently accessible: Ashava, Avarice and Wandering Death. We have not counted Le Boucher which is a bit special.
As for spawn times, unfortunately, unlike what was done during the beta, you won't have a specific time, but rather spawn slots. Knowing that you will have 4 per day according to the following scheme:
In the morning between 6 a.m. and 8:30 a.m.
Lunch between 11:30 a.m. and 2:30 p.m.
Afternoon between 5 p.m. and 7 p.m.
At night between midnight and 2 a.m.
As we have just seen, the main problem with these bosses is that not only do they not have a specific spawn time, but on top of that, nothing will warn you of their arrival. You must therefore be in front of the game map all the time to be able to know the next appearance.
It's a bit complicated unless you spend your life on the game and it is for this purpose that several initiatives have multiplied to try to make your job easier. You have for example clans that will be able to provide you with information and pass it on to all their members.
Another option is to go through a Twitter account like Diablo 4 World Boss Spawn Alert who will regularly alert his followers of the next spawn point, as well as the time of the latter. Turn on account notifications and you should have almost all the information you need!
Summary of all our guides and tips for Diablo 4