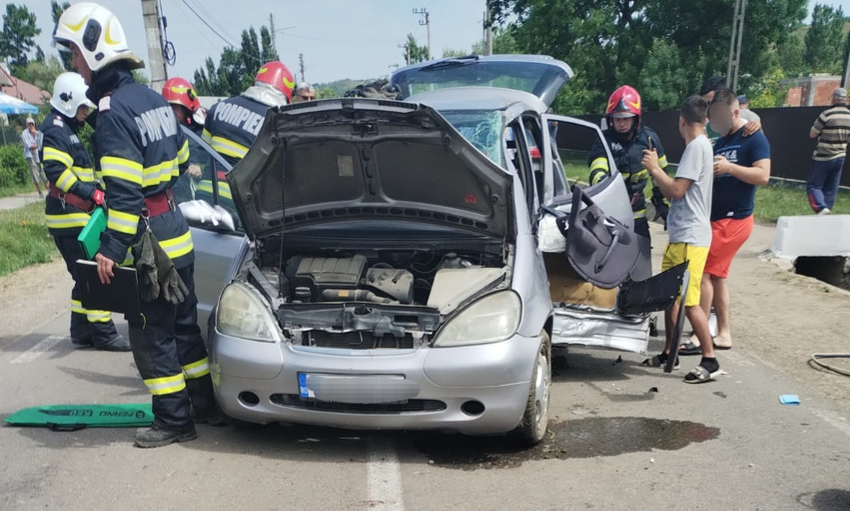 A 40-year-old woman died, and her 14-year-old daughter arrived at the hospital, following an accident that occurred on Saturday on DJ 240, within the radius of Slobozia Blăneasa, Negrileşti commune, Galati county.
"On June 10, at 10:56 a.m., the Galati Police was notified via SNUAU 112, regarding the fact that a road accident occurred on DJ 240, inside Negrileşti, in Galati County. From the preliminary checks carried out on the spot, the policemen from the Tecuci Road Bureau established the fact that a woman, from the municipality of Focşani, Vrancea county, while driving a car on DJ 240, inside the commune of Negrileşti, with the direction of travel from the locality of Ţigăneşti towards Ghidigeni, due to the lack of speed adjustment, as well as for unknown reasons at the moment, he entered the opposite direction of travel, where he ran for about 200 meters, after which he collided with the front left side door and a pillar electricity, located on the side of the street", states IPJ Galati.
As a result of the impact, the woman remained incarcerated, being seriously injured and in a state of unconsciousness. On the right rear seat was her daughter, a 14-year-old minor, who suffered minor injuries.
The extrication teams from ISU Galati intervened and extracted the person from the car and she was immediately taken over by the SMURD crews who performed resuscitation maneuvers, according to the medical protocol, but without any results, as the driver's death was confirmed.
The minor was picked up by the SMURD Galati helicopter and was transported to the Emergency Hospital for Children "Sfântul Ioan" for specialized medical investigations.
A criminal case for manslaughter has been drawn up in the case, and the investigations will establish the circumstances in which this tragic road accident occurred.
Editor: Liviu Cojan