News culture Dragon Ball: here is Vegeta's real weak point
You may not be a "hardcore" Dragon Ball fan, but you surely know Son Goku and Vegeta, two of the most iconic characters in the manga and anime worlds. But for almost 40 years, we have been debating the strengths and weaknesses of the Prince of the Sayens.
Vegeta: a contrasting personality that makes him very interesting
Of the its introduction in 1988, Vegeta has gathered around him a large community. Determined, vain, insolent and proud, he sometimes reveals a few flaws that constantly keep it in a sort of in-between which means that we can't really hate his attitude. He is thus the archetype of the anti-hero, at least initially. First in search of the dragon balls, the sole heir to the Sayajin throne, he is ready to do anything to become stronger than this Son Goku whom he admires as much as he hates. Despite everything, he ends up joining forces with Goku and his friends to defeat Frieza, who destroyed the planet Vegeta, but also Cell, Majin Buu, and many other opponents.
More nuanced than other characters, Vegeta has many strengths and many weaknesses. He has won many fights and but also experienced heavy defeats, whether against rivals or enemies. For nearly four decades, fans discuss Vegeta's real weakness, beyond the fact that the real hero remains Goku. Our Gamerant colleagues confronted this exercise, developing a whole reflection around Vegeta's real weakness: his pride.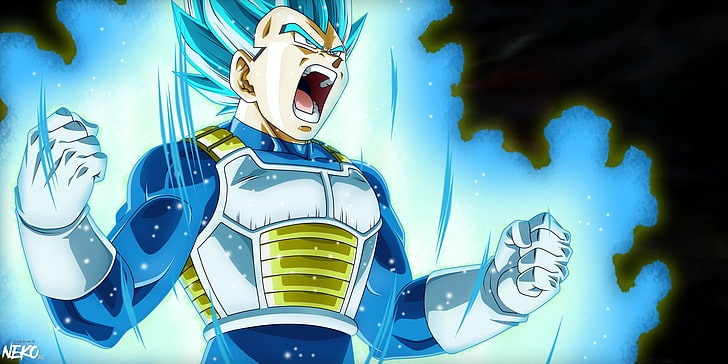 Pride: The Prince of Saiyans' greatest weakness (and his greatest strength)
Vegeta does not limit his efforts to gain power, but this quest is regularly parasitized by his pride. He is not able to admit that he is less strong than Goku, while the latter is not destined to reign over the Saiyans. During the manga, he was often caught out by his opponents despite his training, because he would overestimate his power and be unable to have a bit of objectivity to their own abilities.
By doing so, he would have endangered himself and others. In other words, this pride pushes him to surpass himself and to always remain vigilant, which makes him a very powerful warrior and a valuable ally, but it is also his great weaknesse. His character has appealed to audiences as his ongoing rivalry with Goku has resulted in legendary streaks, and that's also why he is well-loved by audiences.
Ultimately, Gamerant thinks that pride is a necessary weakness to give Vegeta reflief. The author refutes the idea of ​​setting aside this trait to look for an explanation elsewhere. However, this pride could also be an evolution option for the character. In particular, it could be redirected so that he can (or not) achieve his objectives. Be that as it may, Vegeta continues to be talked about almost forty years after its creation, suggesting a creative future for many more years.
---