News astuce Swamp protection on Diablo 4: How to fix the quest bug?
As you probably know, Diablo IV is a game full of main or secondary quests. Unfortunately, some are victims of bugs preventing you from completing them, such as "Protection of the swamp". Fortunately, there is a way to solve it!
Where to find the quest "Protection of the swamp" on Diablo 4?
Before looking at the bug that affects this Diablo IV quest, we will give you some information about it. The first thing to know is that you are not going to come across this quest right away. In effect, you will need to have progressed to Hawezar in the main quest.
Once there, you can therefore continue the main quest, go in search of the altars of Lilith, the bastions of the region or then embark on the secondary quests, such as The Superstition of the Traveler. The quest that will interest us here is "Protection of the swamp". "'For that, take the direction of Blightmarsh.
There, you will look for an NPC named Timue. The latter will then ask you to find Baridan, Duraya and Raldin. Once this is done, he will ask you to get rid of a camp of bandits lying around, and that's where the trouble comes in.
Indeed, several players have noticed that the camp where the bandits are supposed to be is empty. Therefore, it is impossible to clean it as requested and you end up with a buggy quest that you cannot complete in your journal.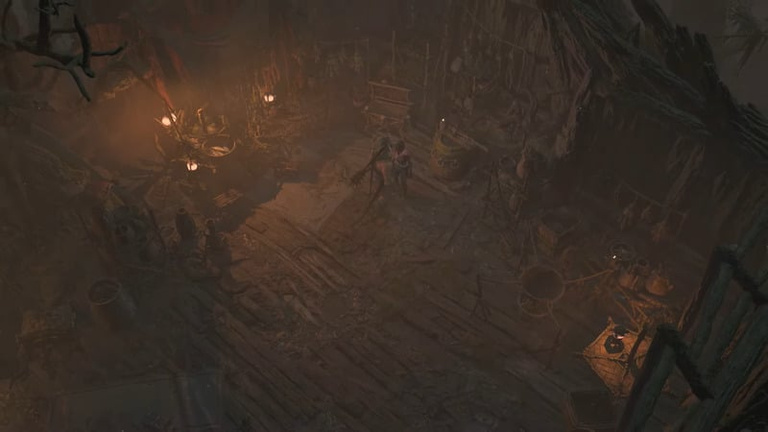 It's a safe bet that in the next patches, what causes this bug will be solved by Blizzard since the information now seems to have been reported. Except that in the meantime, players are stuck with this quest they cannot complete.
Fortunately, for a few hours, it seems that a solution has been found to solve this problem and make the camp appear. It would seem that monsters that are not part of the camp can appear on this location and that it prevents bandits from appearing in the camp.
Therefore, the first thing to do will be to kill all the monsters that are at the level of this camp. Once that's done, move away to leave the area. The game will then spawn enemies again and this time it will be the camp bandits. You will only have to eliminate them to complete this "Protection of the swamp" quest.
Summary of all our guides and tips for Diablo 4