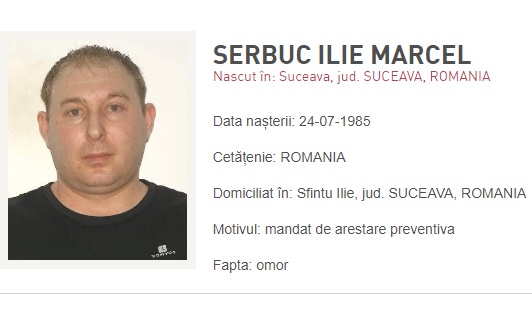 The suspect in the case of the murder of the 12-year-old girl from Bucharest was caught. Serbuc Ilie Marcel was found in the Netherlands and is to be brought to the country.
The suspect's mother told police that her son allegedly confessed to the crime. The details appear in the court's decision to arrest him in absentia.
The investigators were able to establish the film of the events, from the statements given by the man's relatives. The suspect's mother's statement was very helpful. According to Digi24 sources, she told investigators that she spoke to her son and told him that he was wanted by the police. Then, he confessed that he killed the 12-year-old girl. The man claimed he had a conflict with her and hit her.
On June 3, the police of Department 16 were alerted by the owner of an apartment about the fact that he found a plastic bag in the sofa drawer, which emanates a rotten smell.
Initially, it was believed that the deceased person was a woman, but an expertise carried out at INML established that the deceased person is a 12-year-old minor, the identification taking place by comparing the genetic profile of the corpse with the genetic profile of the girl's father. The girl's biological father is the one who reported the child's disappearance at the beginning of May.