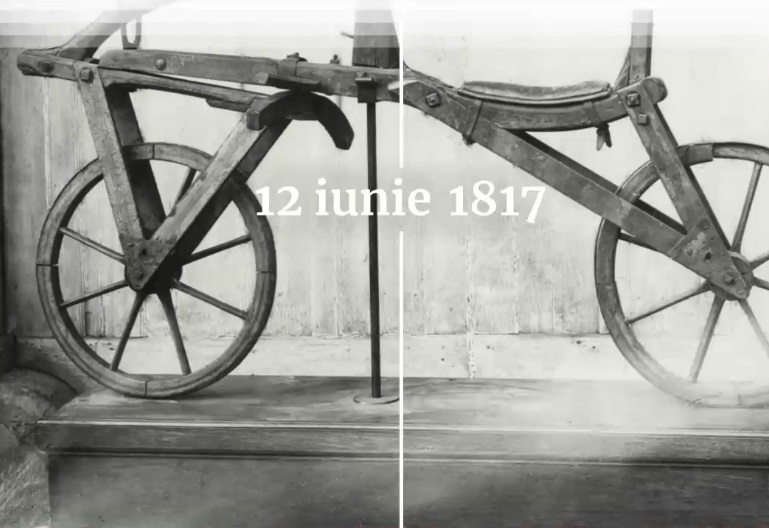 THE ANCESTOR OF THE BICYCLE
Karl von Drais, a German nobleman and inventor, walked around the city of Mannheim with his invention, a wooden "horse" with two wheels. He called his machine a "running machine". It is the ancestor of the bicycle as we know it today. It had no pedals or chain. The user kicked the bottom legs to move forward. Hence the name given by the inventor. The "running machine", also called a dragster or velocipede, has been popular for almost 50 years. Today, the concept is used in bicycles without pedals for small children.
THE BEGINNING OF THE JOURNAL OF ANNE FRANK
The young Dutch Anne Frank received an autograph book for her birthday when she turned 13. It was wrapped in red and white checkered cloth and closed with a padlock. The girl decided to use it as a diary and started writing almost immediately. Not even a month after her birthday, Anne and her family move into the "secret annex" to escape the Nazis. Anne Frank wrote in her diary about her life in hiding and her fear of the Nazis. After the war, her father finds the diary and publishes it. The book became a world bestseller.
THE ADVENTURES OF INDIANA JONES
"Indiana Jones and the Raiders of the Lost Ark", the first film in this famous series, premiered in the US. George Lucas wrote the screenplay. Steven Spielberg was the director. Indiana Jones, an adventurous archaeologist, is played by Harrison Ford. In this first film, set in 1936, he stops the Nazis from making a weapon out of the Ark of the Covenant. The first "Indiana Jones" grossed nearly $400 million, 20 times more than the film's budget. Four more films in this series followed.