News culture This Anime Seemed Impossible And Yet The Matrix Meets Mad Max In This Incredibly Dark Vision Of Our Future
Today, JV invites you to dive back into a manga adaptation by Netflix that might never have seen the light of day… but not for the reasons you think.
Do you know Blame, Tsutomu Nihei's Seinen manga? It was adapted into an animated feature film by Netflix in 2017., and it tells us the story of a giant robotic planet that gradually annihilates humans to give birth to a modified and superior humanity. The only hope for what remains of Men lies in Killy, a lonely being in search of a genetic terminal allowing the rebirth of humans. In his quest, Killy will be accompanied by other survivors and will have to face Silicians, robotic and humanoid creatures in the service of the robot planet. Well know that this film could have never existed. It is above all the style of drawing of the original work which could have buried the adaptation of Netflix. A geometric and extremely detailed layout that would put off any filmmaker. Tsutomu Nihei also often had fun drawing numerous double-page spreads that explode the retina, a style that has long been deemed unsuitable. But that didn't scare Hiroyuki Seshita, the director of the Netflix movie, at all.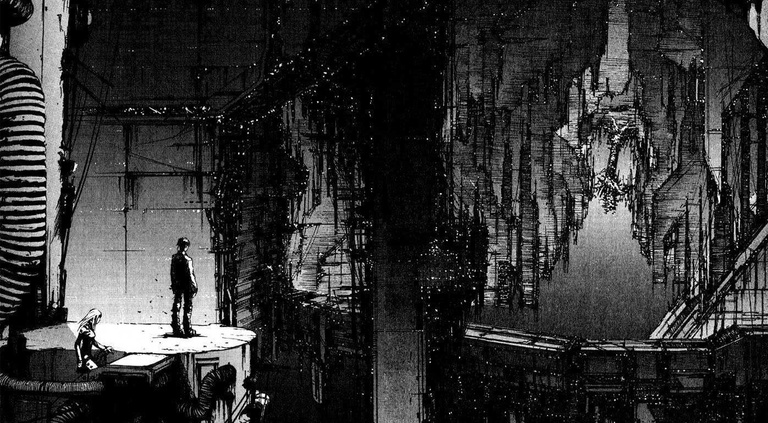 ---
An unexpected nugget
Blame! is a Seinen mixing geometry, the organic and the sticky in its graphic style as well as a morose, cold and post-apocalyptic atmosphere. The whole thing aims to send us a message of prevention against the misuse of technology and the adoration of human beings towards this field. All of this, the Netflix feature film has managed to transpose, in any case according to fans of the manga who seem happy with the adaptation made by Hiroyuki Seshita. AlloCiné's critics mention "a success in terms of drawing and animation"; "graphically very well done" or something "visually convincing"; "a small visual masterpiece". Fans still criticize the feature film for a lack of accessibility for the uninitiated. Blame! is a major work of manga from the late 90s which will have inspired many Seinen authors thereafter.