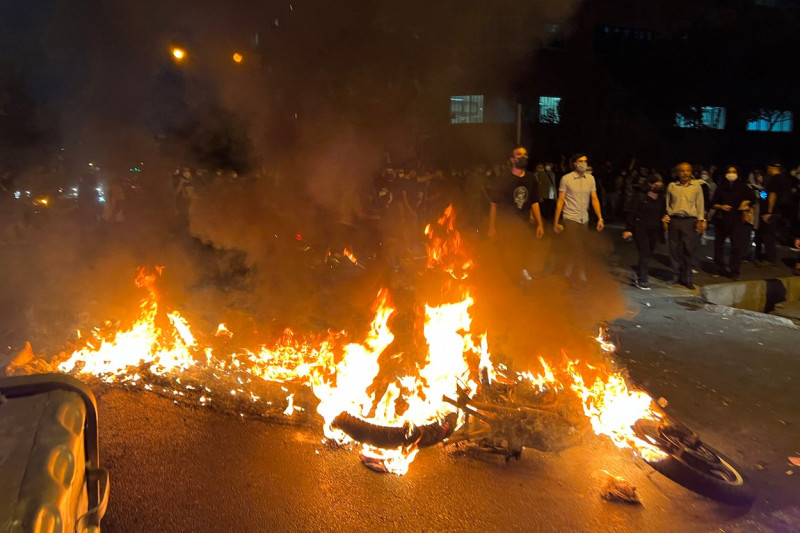 About 20 countries, including the United States, Germany and France, were involved in the protests that broke out in Iran after the death of young Mahsa Amini in September, an Iranian intelligence official said, according to AFP.
"Investigations of the intelligence service of the Revolutionary Guards show the participation of the intelligence services of approximately 20 countries in the uprisings," said its head, General Mohammad Kazemi, in an interview for khamenei.ir, the supreme leader's website, from which they were published excerpts months by official media.
Iranian authorities generally refer to protests as "riots" encouraged by countries and organizations hostile to Iran.
Hundreds of people have been killed during protests following the death, on September 16, 2022, of 22-year-old Iranian Kurd Mahsa Amini, who was arrested for violating the strict dress code imposed on women in Iran.
Among the countries involved, General Kazemi mentioned the United States, the United Kingdom, the United Arab Emirates, Saudi Arabia, France, Germany, Canada, Belgium, Austria, Albania, Australia, Iceland, Italy, Kosovo, Norway, Bahrain, New Zealand and Israel.
Most of these countries supported the protesters and imposed sanctions on the government and security forces for their response to the protests.
In his interview, General Kazemi referred to the use by these countries of non-European citizens such as Afghans, Pakistanis and Iraqis to "gather information about the state of unrest".
He also questioned "the activity of diplomats from the French embassy in Tehran" because they "collected information on the ground about riots and the situation of the security forces", according to AFP, quoted by Agerpres.
Kazemi also reported on "the periodic meeting of the intelligence service of the Emirates and the Zionist regime (Israel – no) in an Arab country to support unrest" in Iran, according to excerpts from the interview.
Editor: Liviu Cojan