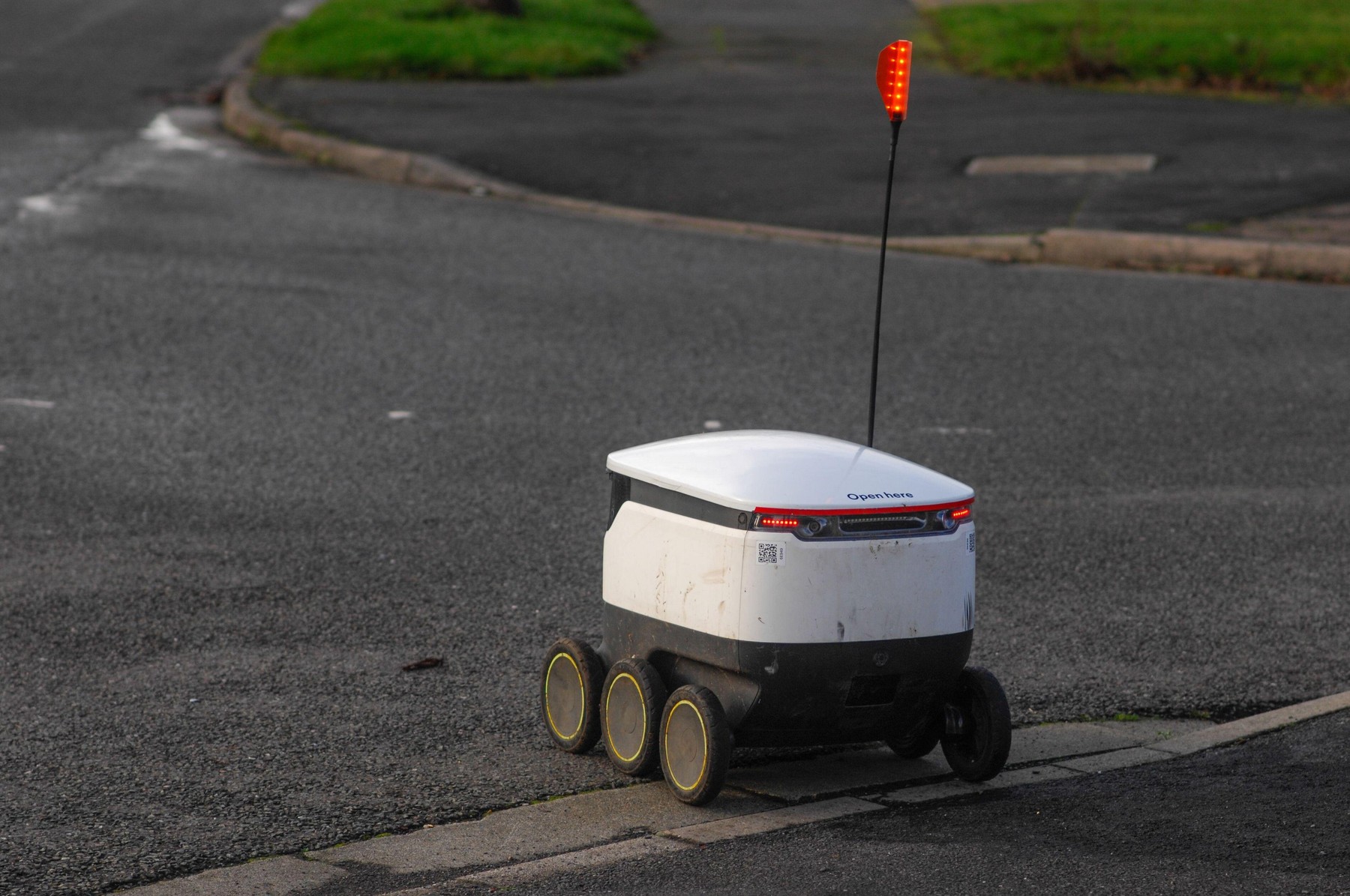 The Estonian transport company Bolt will start delivering food to people's doors with a fleet of self-driving robots, through a partnership with the robotics company Starship Technologies, reports CNBC, taken by News.ro.
The company said it will begin delivering food ordered online in its home city of Tallinn this year in an initial rollout of the Starship robots, which are roughly the size of a suitcase.
"We are focused on providing complete solutions to make local transport as sustainable as possible. Starship offers a smart and much-loved service that has proven its value over the past five years, and we're excited to bring this service to more people," Markus Villig, Bolt's founder and CEO, said in a statement.
Bolt, one of Europe's most valuable tech companies with a valuation of $8.4 billion, has made a name for itself competing with Uber in the US ride-hailing giant's key international markets, particularly the UK.
The company has since expanded into several other lines of business, including online food and grocery delivery and e-scooters.
Founded in 2013 and formerly known as Taxify, Bolt has approximately 100 million customers in 45 countries in Europe, Africa, the Middle East and Latin America.
Bolt has raised more than $2 billion in funding to date from investors including Sequoia, the IFC unit of the World Bank and the European Investment Bank.
How it will work
Just like ordering food online from apps in the usual way, Bolt's partnership with Starship will allow users to receive their food from robots at the touch of a button.
Once the robot arrives at the customer's door, he will be able to press a button that opens it and receive the food or groceries.
Wednesday's announcement marks a major milestone in achieving widespread commercial deployment of the technology.
Bolt plans to start deliveries in Tallinn in the coming months and then roll out the robots to other markets at some point.
Starship, headquartered in San Francisco and co-founded by some of Skype's founders, already operates a fleet of autonomous delivery robots in the US.
In the United States, the service is primarily used by students in partnership with food delivery firm Grubhub.
The company has a similar deal in the UK and other European countries with the British grocer Co-op.
Starship, which has raised about $200 million in funding to date, is one of many companies testing the use of robotics to deliver food and other goods.
In Asia, Chinese companies got involved early in this trend.
Meituan, the leading food delivery app, has been testing its robots in offices and hotels since 2019.
Some attempts to make deliveries using fleets of robots have been hit with setbacks as widespread use of the technology has been limited.
In the US, for example, Amazon ended field trials of Scout, a delivery robot that sent small packages to customers' homes, in an attempt to cut costs.
Editor : A.C.