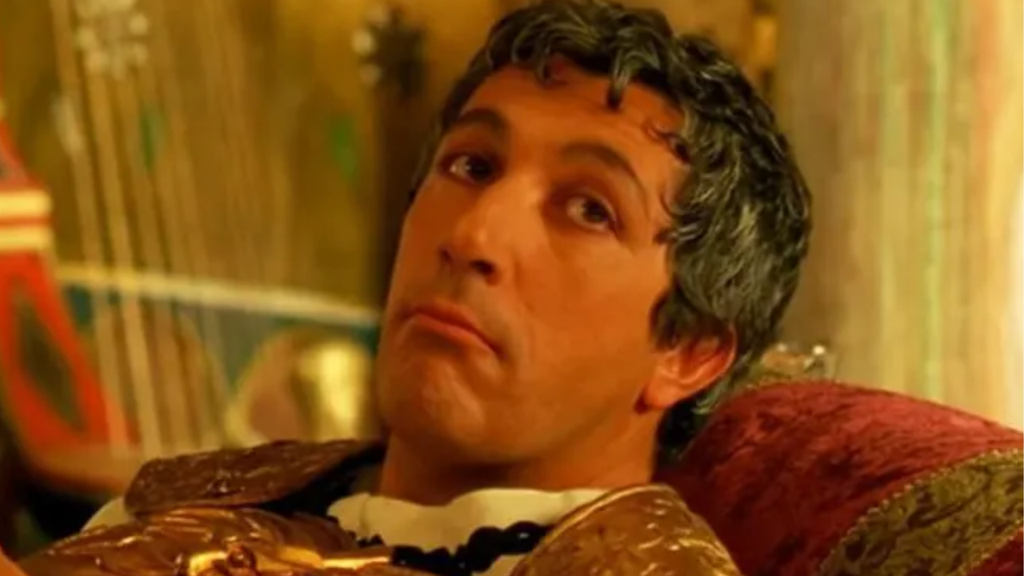 News culture "I know he's crazy": Alain Chabat confides in Asterix and Obelix Mission Cleopatra and the most cult scene of the film
During his appearance on the Popcorn show: Alain Chabat, director (among others) of Asterix and Obelix Mission Cleopatra, revealed new anecdotes about Edouard Baer's cult monologue.
While The middle Empire left the press and spectators unmoved – despite great box office receipts – 'Asterix and Obelix' fans are not ready to forget another adaptation of the famous Gauls: Mission Cleopatra. Yes, the creation of Alain Chabat will be back on July 5, 2023 in dark rooms, in a 4K version with even new scenes! A comeback at a low price – €5 per seat, even after the cinema festival – and which will undoubtedly delight those who discovered the film in 2002, when it was first released. Almost 20 years later, Mission Cleopatra is considered a cult comedy, very homegrown. With more than 14 million admissions, it ranks 11th among the biggest box office successes in France, ahead of Cameron's Avatar 2.
cute scenes
Why such an interest ? Quite simply because the feature film balances, for 1h47, cult phrase after cult phrase… But, between the performance of Jamel Debbouze (who plays the architect Numérobis) or Christian Clavier and Gérard Depardieu (Asterix and Obelix), it is above all the tirade of the scrib Otis, embodied by Édouard Baer, ​​which has stood the test of time. You know, the one that starts with "I don't think there's a good or bad situation". To date, counting the various channels on YouTube who posted the footage, it has millions of views.
In the latest issue of the show Popcorn, Alain Chabat revealed new information on this famous scene! For those who doubted it, Édouard Baer did indeed improvise almost all of his text… "It had a starting line, vaguely something in the middle and something at the end" notes the director, facing Domingo and his guests. "The other characters had to answer something. In the middle, it's pure Edouard Baer genius". The set also took the opportunity to salute the attitude of Jamel Debbouze – who never flinches in the face of his colleague's experiments. "He doesn't beat Edouard's performance," says Alain Chabat. "And at the same time, from time to time I only look at Jamel, and I see him pissed off. From "damn, he's my friend, I'm not going to shoot him, but still I know he's sucked". He actually draws triangles on the ground".