On Wednesday, June 28, the graduating students of the twelfth grade took the written test of their choice. Students had a choice between physics, chemistry, biology or computer science – for the real profile from the theoretical stream, for the technical profile and the natural resources and environmental protection profile from the technological stream, and for the military profile from the vocational geography, philosophy, logic and argumentation, economy stream , psychology and, as the case may be, sociology – for the services profile in the technological sector and for all profiles and specializations in the vocational sector, except for the military profile.
BAC 2023 subjects in Geography, Psychology, Philosophy, Logic, Economics, Physics, Chemistry, Biology, Computer Science
Here are the subjects in geography, physics and biology: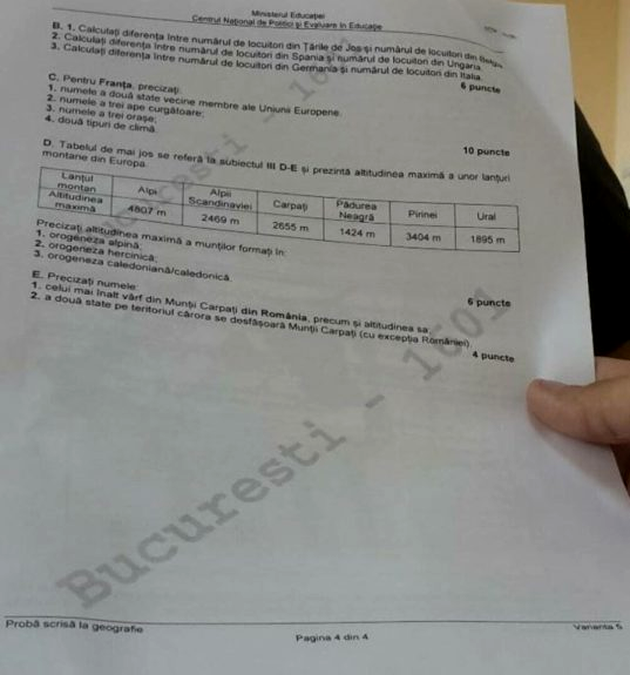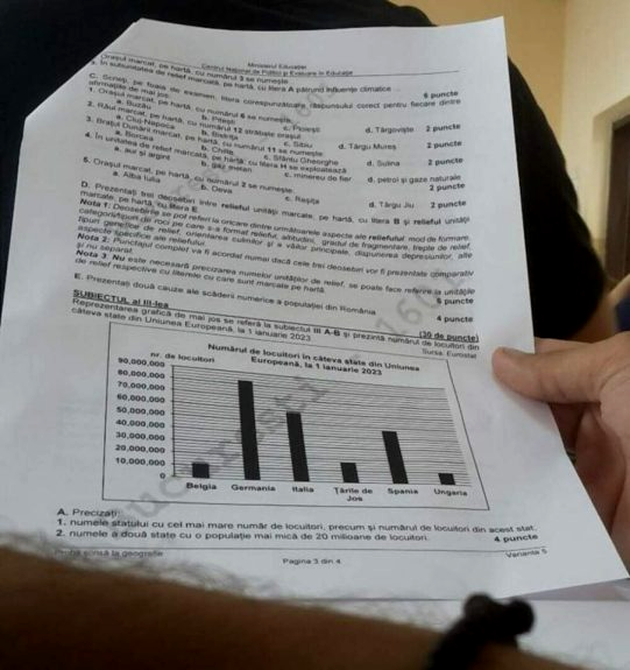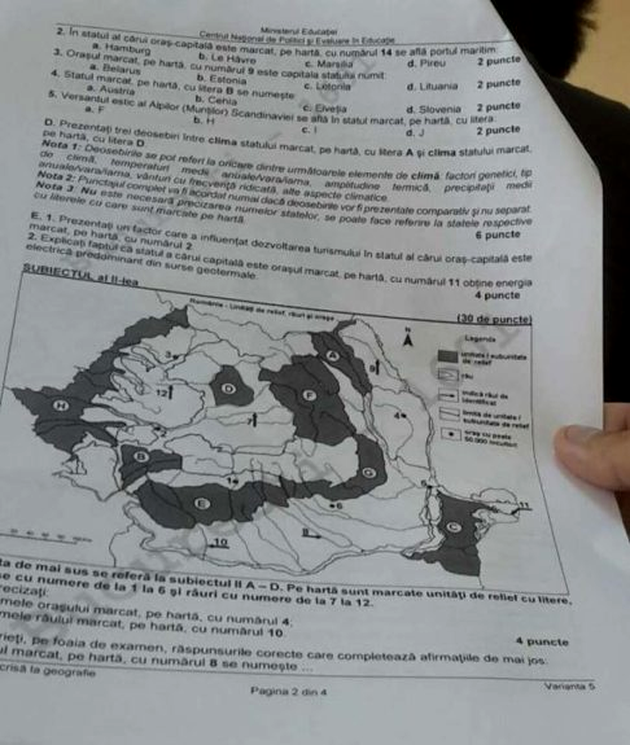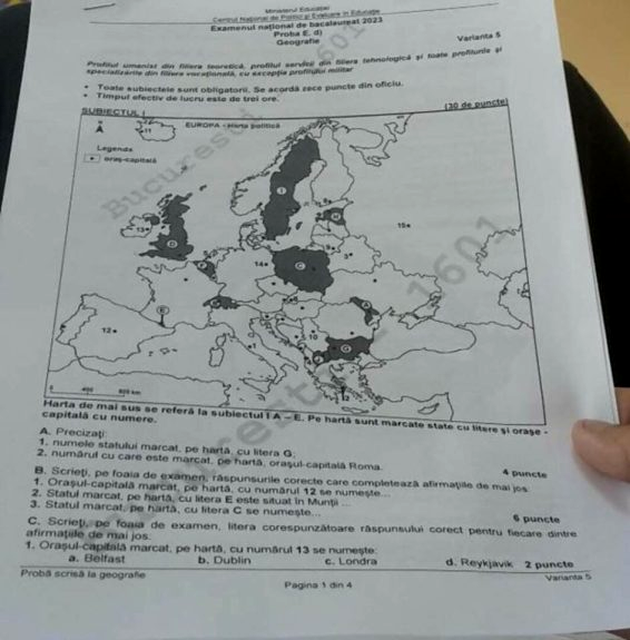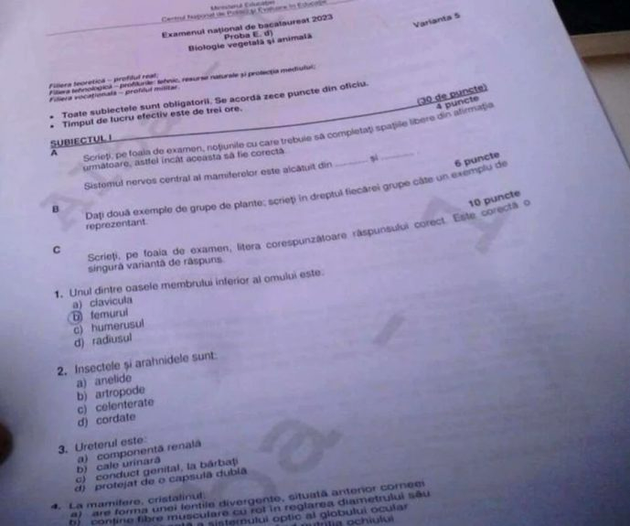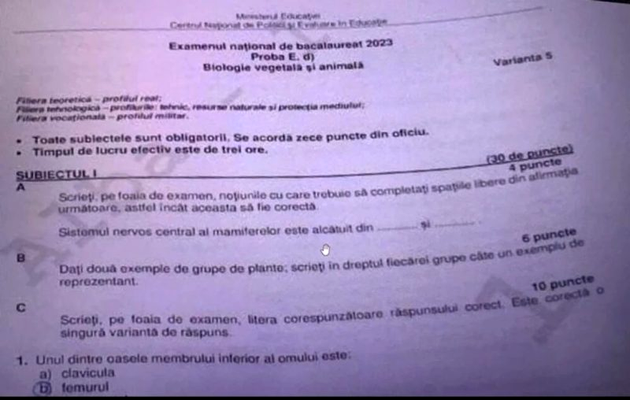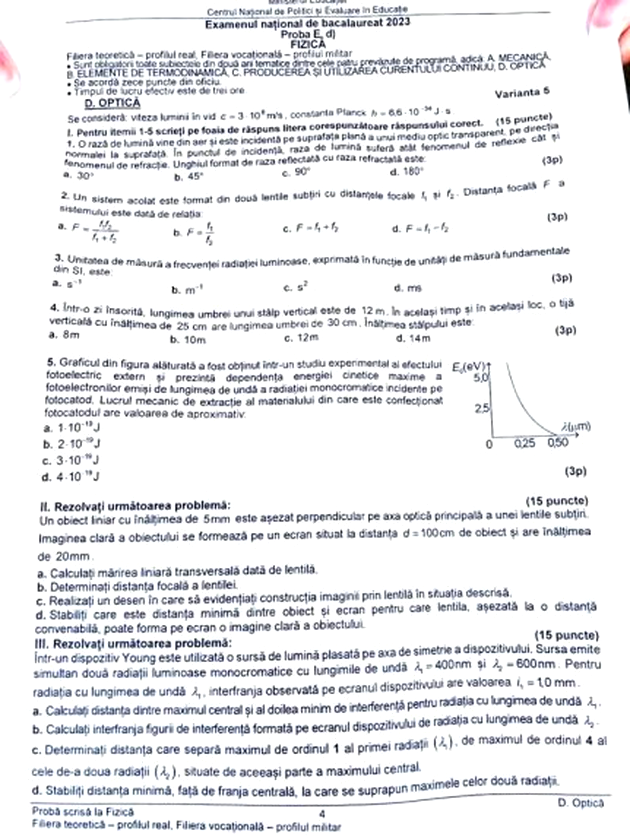 The test is a very important one, so the emotions are in proportion, especially since several incidents took place during the 2023 Baccalaureate exam. For example, 28 candidates were eliminated for attempted fraud in the written exam in Romanian Language and Literature.
Then, in the math and history test, the topics appeared on the Internet just minutes after the students received their exam papers. The students took pictures of the subjects and they were leaked on the internet faster than it should have been, something that is under the attention of the Minister of Education.
Accident the BAC 2023
Another incident was in the Romanian written test. More than 3,500 students signed a petition to the Minister of Education asking for a change in the correction scale.
They claim that "the subject from Română dated 26.06.2023 was difficult, and the synonym very interpretable. We ask you to consider other variants, such as "willingly", "obviously", "also", "at the same time" and others. These words can all replace the phrase "of course" in the context.
The number of those who registered for Baccalaureate 2023 is over 130,500, according to the announcement made by the Ministry of Education on Sunday, June 25, before the first written test.
When the results are displayed
After the students took the mandatory profile test on Tuesday, June 27 – mathematics for the real profile and history for the human profile, on Wednesday, June 28, they took the profile and specialization test.
The exam for Mother Language and Literature will take place on Thursday, June 29.
The initial results will be displayed on July 3, and appeals can be submitted on the same day, between 12:00 and 18:00.
Candidates contesting the mark should be aware that it may decrease following the resolution of the appeal.
The final results after appeals will appear on July 7.