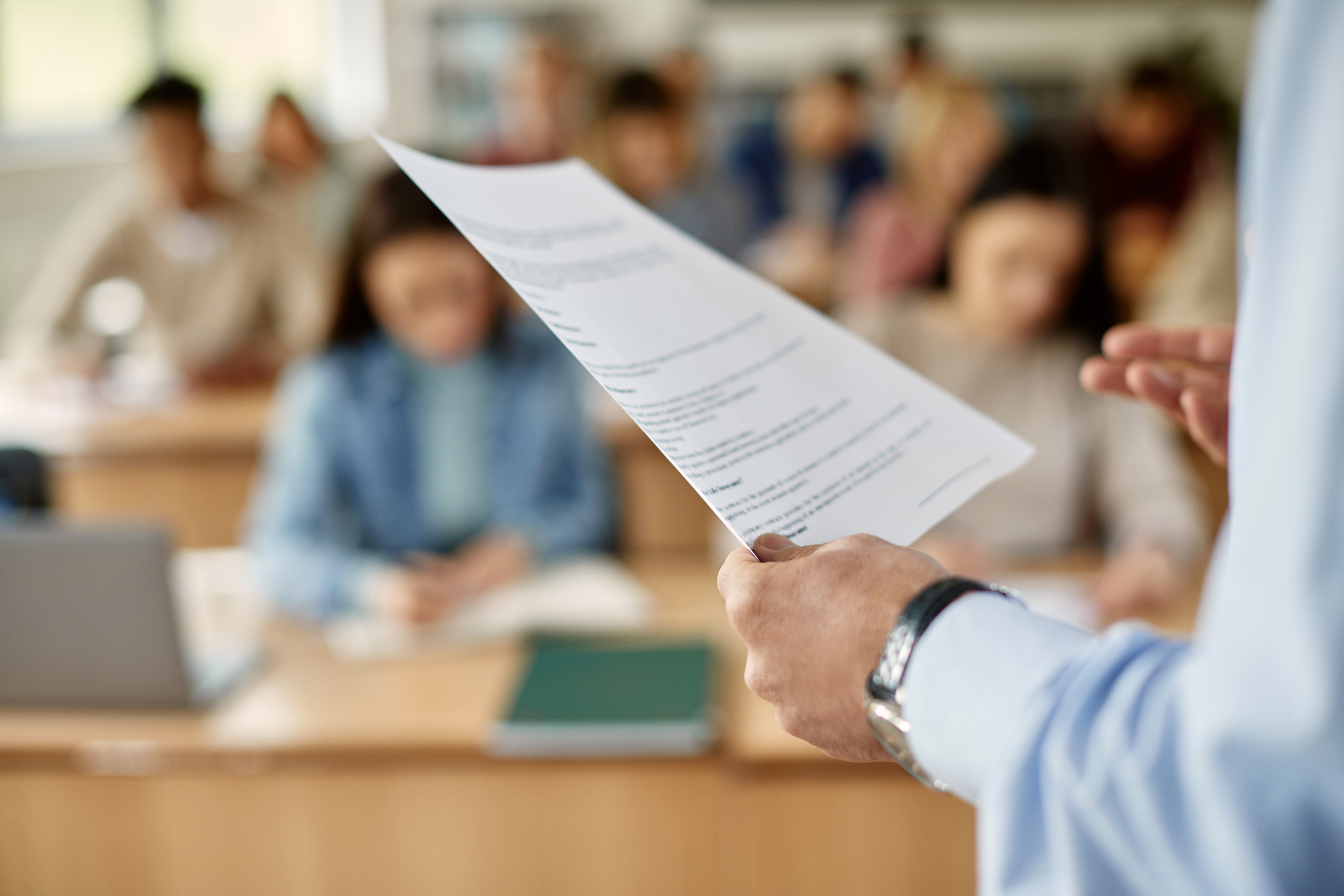 A d was openedcriminal ossar in Caransebeș, after the test subjects of Lthe Romanian imba of the Baccalaureate 2023 they appeared online, right during the exam. MThe Education inistrul also revealed how the topics ended up in the public space. They were photographed by students with microscopic cameras hidden in the buttons of their clothes. The ministry is doing its own investigation.
SThe 2023 Baccalaureate scandal was triggered after the Caraș Severin School Inspectorate decided to change the committee at the Decebal Theoretical High School examination center in Caransebeș, after on Monday, during the Romanian Language and Literature exam, topics from exam.
The representatives of the Ministry of Education made checks and immediately identified the examination center from which the subjects were "leaked".
The Minister of Education, Ligia Deca, says that the photos of the subjects were taken by the students, during the Romanian test, with the help of very small video cameras, which the students also hid in buttons.
""In each such case, we carried out investigations through the inspectorates. In some cases, the examination board was replaced, in other cases, I understand that the Public Prosecutor's Office was notified in such cases. What we must avoid in the future is the use of advancing technology, dunfortunately, affecting the integrity of the National Exams. I understand that many of these photos were taken with microscopic, button-mounted cameras. It's about, so on, about microscopic headphones, which are at ear level and are very difficult to detect by the Commissions", a Ligia explained Deca.
Editor : M.B.