News culture Dune 2: One of the most anticipated sci-fi films of the year is going to be magnificent. The race for the Oscars has already begun
Dune part 2 has just unveiled its new trailer and it's awe-inspiring. The continuation of the adventures of Paul Atreides promises to be epic.
Dune: Part Two has unveiled itself in a new trailer, and the visuals of the film are still impressive. Denis Villeneuve is still at the controls of this direct sequel to the adventures of Paul Atreides and his plans have amazed internet users. "The Oscar for Best Cinematography has already been found", can we read on twitter. "Sounds amazing," exclaimed another user. Cinematographer Greig Fraser's work is already favorite to win the award. By the way, he is the one who won the award of 2022 for the first part of Dune.
Fraser is also known for having worked on the feature films Lion, Zero Dark Thirty or The Batman. Critic Glenn Kenny of the New York Times had also praised his work on the occasion of the release of the DC Comics film. "There is both vapority and weight in his images. His use of shadow and silhouettes is masterful. It manages to convey a sense of foreboding and tension,"he explained. It wouldn't be surprising if this new Dune movie continued in the wake of its first half. See you on November 1, 2023, at the cinema, to find out.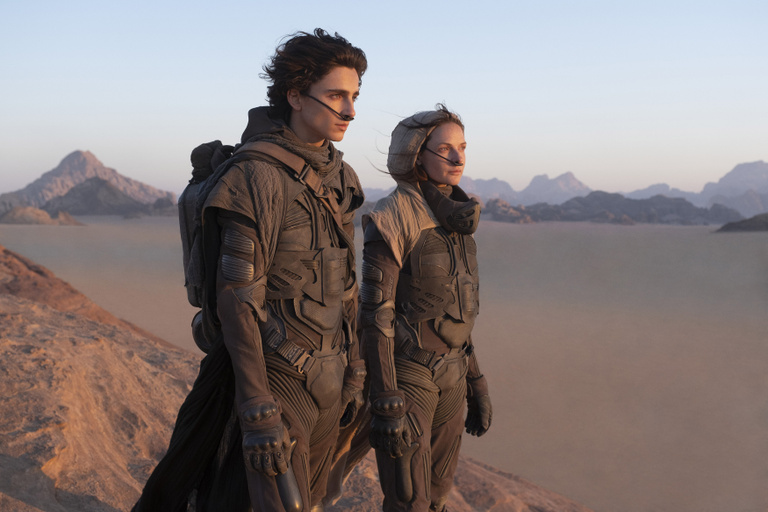 ---
What will Dune: Part Two tell?
Dune: Part Two is the direct sequel to Paul Atreides' journey, which viewers were able to experience in September 2021. For this second half: "Paul unites with Chani and the Fremen and embarks on the path of revenge against the conspirators who destroyed his family. Faced with a choice between the love of his life and the fate of the known universe, he strives to prevent a terrible future that only he can foresee," reads Allociné's synopsis. In the casting, we will find among others Timothée Chalamet in the main role, as well as Zendaya to play Chani. The latter will take on much more importance in the story. They will be joined by Florence Pugh (Midsommar) who plays Princess Irulan, Austin Butler (Elvis) as Feyd-Rautha Harkonnen, Josh Brolin (Avengers: Endgame) will play Gurney Halleck and Stellan Skarsgård (Will Hunting) will be Vladimir Harkonen.