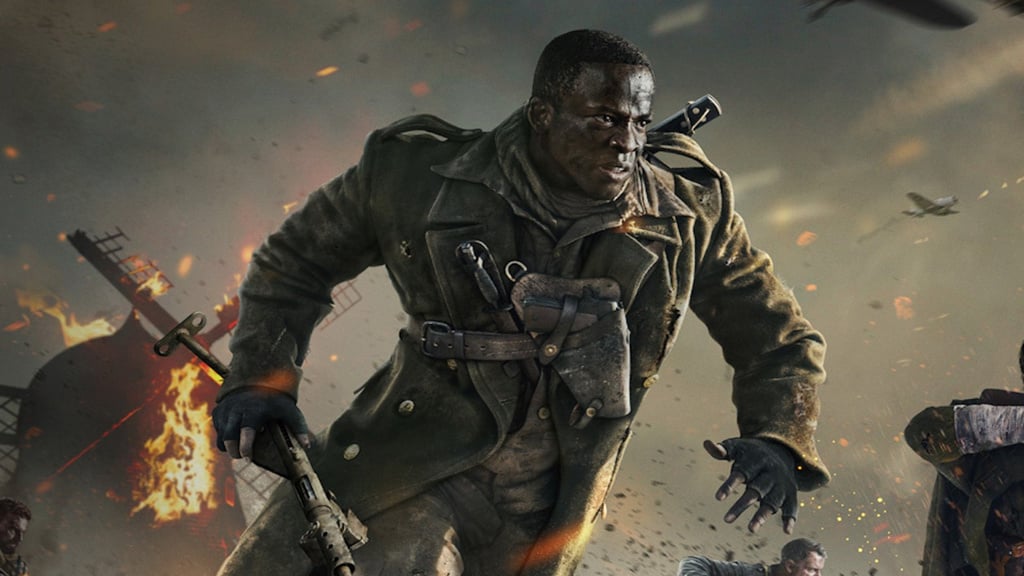 Game News On PlayStation, a million players only play Call of Duty… and absolutely nothing else
The question of console exclusives is a huge debate. Necessary to convince a player to take one machine over another, they are also decried because they are sometimes limited to players who have the right console. Things are changing, but the reality is that these exclusives are rarely the top-selling games on each platform.
The excluded are important but do not dominate
From God of War to Marvel's Spider-Man via Halo, Forza Motorsport, The Legend of Zelda or even Mario Kart, each manufacturer has its own studios who develop exclusivities. Temporary or permanent, these exclusions aim to offer calibrated experiences and be real loss leaders for this or that machine. Today, these two video game giants, Sony and Microsoft think more and more in "ecosystem". Microsoft thinks of Xbox as a brand accessible on PC, console and mobile, while Sony largely promotes its PS5 and then brings some of its games to PC a few months / years later.
To wrap it all up, players find services by subscription, which offers vast catalogs games. Sony to its PlayStation Plus offers, Xbox has its Game Pass. Nintendo is a little band apart by betting only on its hybrid console and maintaining a strong inertia around its exclusive licenses. But the ongoing debates on the relevance of exclusivities partly obscure the reality of the market. Yes, games like God of War or Forza can sell consoles. Yes, the services offered can help players choose. Yes, both Sony and Microsoft are buying studios to offer even more first-party games.
But the best-selling licenses in Europe and North America are mostly not exclusives. On the Old Continent, FIFA dominates the market, followed by Call of Duty, almost every year, while in North America, Call of Duty usually takes first place. When, in the Journal, we explained to you that a large majority of players bought their consoles for titles of this genre and scale, it was not for nothing. The fact that Animal Crossing: New Horizons topped the best-selling cultural products in France in 2020 and that we considered it an event, that was not for nothing either. Today, a new example reinforces this trendand it comes to us indirectly from our colleagues at Kotaku.
A million players would have played only Call of Duty!
As you have seen, Call of Duty weighs very heavily in the industry, despite almost annual releases. It is not not insignificant to see Sony worry about the takeover of Activision by Microsoft, and it is also no coincidence that the license is one of the angles of attack of the FTC to try to block the takeover. For Sony, this acquisition could allow Microsoft to make Call of Duty exclusivity and create a huge shortfall.
Microsoft has on its side proposed agreements, before reaffirming before the Court that the franchise will remain multiplatform. At the time of writing, the court has not rendered its verdict and, in any case, Microsoft will still have to defend itself on appeal to the British regulator. In other words, everything that is feared by Sony and offered by Microsoft is hypothetical. But we understand a little better the verve of Jim Ryan, president of SIE, when we read one of his emails, sent in 2021 and aired as part of the lawsuit against the FTC.
According to him, one million PlayStation gamers spent 2021 playing nothing but Call of Duty, whether on PS4 or PS5, and 6 million of them have used 70% of their playing time on the license of Activision, with an annual average of 100 hours. Where things get a little funny is that, like the budgets for The Last of Us Part II and Horizon: Forbidden West, this data was badly censored and should not have been visible by the public.
---
Acheter Call of Duty Modern Warfare II sur Amazon
This page contains affiliate links to some products that JV has selected for you. Each purchase you make by clicking on one of these links will not cost you more, but the e-merchant will pay us a commission. The prices indicated in the article are those offered by the merchant sites at the time of publication of the article and these prices are likely to vary at the sole discretion of the merchant site without JV being informed.
Learn more.