News culture Kill Bill fans are going to be disgusted after this Quentin Tarantino announcement
In 2019, Quentin Tarantino claimed that a sequel to Kill Bill was in the works. However, his next film is called "The Movie Critic". What has happened since?
Before the announcement of Quentin Tarantino's "latest film", titled "The Movie Critic", there was a lot of speculation surrounding a "Kill Bill Vol. 3". A feature film in which Uma Thurman, actress who played the main role of Beatrix Kiddo, could have played alongside her daughter Maya Hawke. But Tarantino said via the site The morninga few days ago, fans had to get this idea out of their heads, since his future footage will be about film criticism, centered on a journalist in the 70s.
There have always been rumors about a third installment for the Kill Bill saga. Here, Tarantino seems to go back on his words, since in 2019, he had declared during a interview radio with Andy Cohen that a third volume for Kill Bill was well planned. He explained that if there were to be a sequel to one of these films, it wouldn't be Reservoir Dogs, it wouldn't be Pulp Fiction, but rather Kill Bill.
I just had dinner with Uma Thurman last night. We were at a really cool Japanese restaurant. I have an idea of ​​what I would do with Kill Bill Vol.3. I was trying to sell the concept to Uma. What has happened to the Black Mamba since? Tarantino to Cohen during the 2019 radio interview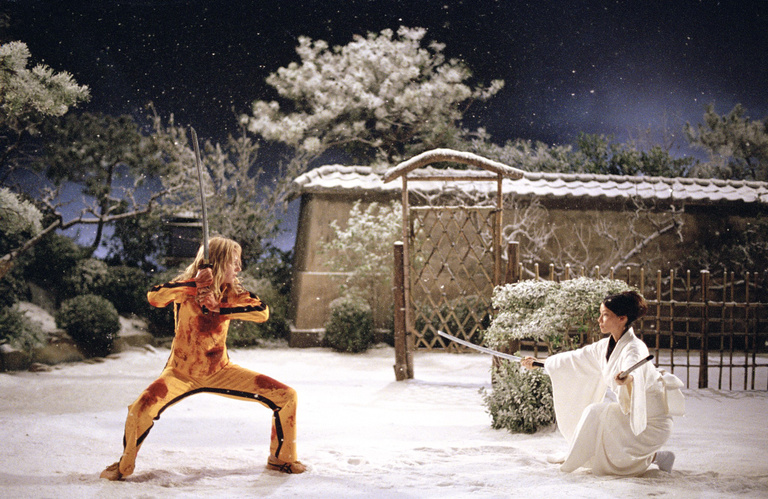 The Bride and the 5-Pointed Palm
The director had added that he did not want to propose a simple adventure a little stupid. According to him, Beatrix Kiddo, after fighting so long and hard, does not deserve this. Tarantino then explained that he would not make this sequel right away and that it would be in at least 3 years, and that he was sure he wanted to do the project.
Since then, plans have since changed. Quentin Tarantino repeats that "The Movie Critic", his tenth film, will be his last. Unfortunately, few people seem to give credence to his words. It's hard to conceive of a real retirement for a creative like Tarantino, especially with examples like Clint Eastwood continuing to direct movies into his 90s. Kill Bill fans can only hope that in the future, Quentin Tarantino will once again reconsider his decisions.