Game News Do you think the Switch lacks power? Nintendo does not agree at all and thinks that its console released in 2017 still has some under the pedal!
Nintendo held its 83rd annual Q&A session with its shareholders. According to the firm, the Switch is still in the game, despite its 7 years on the clock.
The Nintendo Switch can make all video game ideas according to Nintendo come true. During his annual Q&A session, the company's shareholders asked the firm what it thought of the Switch. This question is not insignificant, because this console has the reputation of being much less powerful than its competitors and therefore late. Only, Big N defends its product and even ensures that it perfectly meets the expectations of developers. "As a game programmer, if you ask me if the Nintendo Switch has enough performance, I would say it does," replied Shinya Takahashi (Director, Senior Managing Director).
The problem is that studios are always asking for more "and will always want to incorporate a lot of elements that go beyond the limits of the hardware," says Takahashi. He even added that good games are made with these limitations in mind. However, the company includes the studios: " We have been developing software for the Nintendo Switch for a long time and have used various methods to overcome performance obstacles.says Ko Shiota (Director, Senior Manager).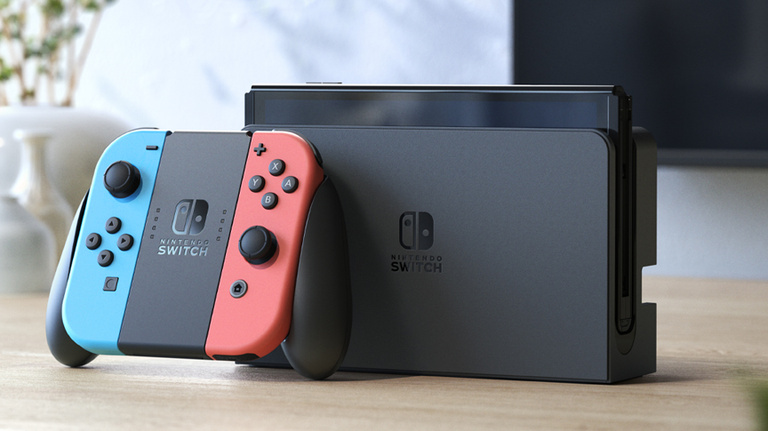 Buy a Nintendo Switch from Amazon
---
And the Switch 2?
Despite Nintendo's confidence in its Switch, its succession is at the center of concerns. However, the firm is still very cautious on the subject, even if it thinks about it. "I would like you to refrain from making specific comments on future material at this time.said Nintendo President Shuntaro Furukawa. For now, the console still has a bright future ahead of it, thanks in particular to its sales figures and despite its seven years.
"The cumulative sales of Nintendo Switch have exceeded 120 million. I hope people will continue to play it for a long time," the man notes. In addition, the machine still has big successes like The Legend of Zelda: Tears of the Kingdom, which sold more than 10 million copies in just three days. However: "As for the move from Nintendo Switch to the next-gen platform,we will make good use of the Nintendo Account to make this transition smooth for our consumers», continue Furukawa.
This page contains affiliate links to some products that JV has selected for you. Each purchase you make by clicking on one of these links will not cost you more, but the e-merchant will pay us a commission. The prices indicated in the article are those offered by the merchant sites at the time of publication of the article and these prices are likely to vary at the sole discretion of the merchant site without JV being informed.
Learn more.