Game News Red Dead Redemption Remake: fans very worried about seeing their favorite game end up like the GTA trilogy. Rockstar has no room for error this time
A lot of rumors about a Red Dead Redemption remake are surfacing lately. However, that might not be such good news.
Bad news, Rockstar could release a remake of Red Dead Redemption. And yes, despite what one might think, resuscitating the western would not necessarily be a good thing, especially because of Grand Theft Auto: The Trilogy. As a reminder, this compilation was far from convincing and at JV we rated it with a 14/20. "Despite this more than welcome little facelift (which still lacks consistency), the gameplay can be dated, especially GTA III which, today, is really difficult to learn". Upon its release, "Many fans called on Rockstar and Take-Two to fix the remasters and put them in a more suitable state," reports Screen Rant.
For some users, especially on Redditif the studio reissues Red Dead, it would highlight its faults, without emphasizing it. "I'd rather see the game die with dignity," says Naturally_Fragrant. However, some gamers are optimistic that the publisher learned the lesson with the Grand Theft Auto Trilogy debacle. Others add that Rockstar's budget is more than enough to expect quality software, whether it's a remaster or a remake.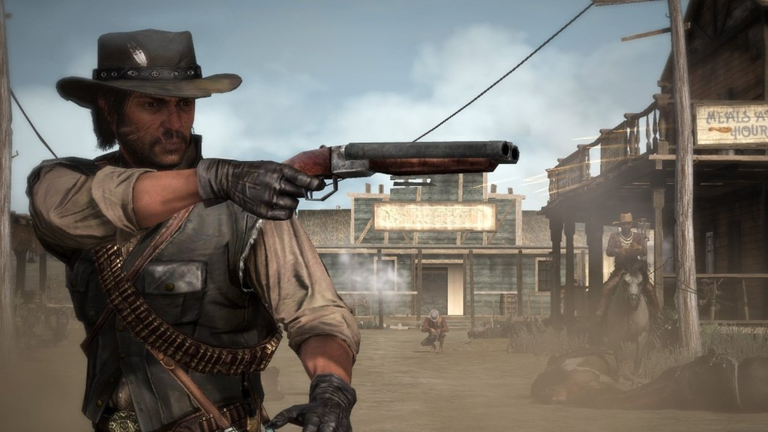 ---
What do we know about this remake project?
It's been over 10 years since players have been able to experience Red Dead Redemption. And if the second part confirmed the success of the license, many are nostalgic for the first episode. Among other things, they hope for a remake or a remaster, even if Rockstar has not made any announcement on this subject. Last week, new clues brought hope to fans: the title received a new classification in South Korea. Except that the PS3 and Xbox 360 versions, as well as those of its stand-alone Undead Nightmare and finally the GOTY edition already have all of them in the country. For journalist Colin Moriarty, only a new release would justify this addition. In addition, still according to his assumptions, the software could be announced in August, for a launch "in stride". On the side of the studio, no reactions, but he had already specified that the bulk of his workforce was concentrated on Grand Theft Auto VI.