News culture Will Smith turned down the role of Neo in The Matrix to star in this international failure. Keanu Reeves can say thank you
Nobody imagines another actor than Keanu Reeves for the role of Neo in Matrix. However, Will Smith could have had the role.
Neo could have had a completely different face! Keanu Reeves was indeed not the first choice of the production to interpret the main role of Matrix. Before him, Brad Pitt, Leonardo DiCaprio, Nicolas Cage or even Will Smith were offered, but all refused. Will Smith explained the reason for this refusal in a video posted on his channel. Youtube. In it, he reveals:
I've done Independence Day the year before, so I was like, 'I'm not doing another alien movie, I don't want to be the alien movie guy.' It is a difficult film to present. You know: "Everyone lives inside a computer". It wasn't until I saw it that I really understood.
Instead of starring in the hit franchise, Will Smith accepted the lead role in a sadly unsuccessful steampunk western: Wild Wild West. The feature film was released the same year as Matrix and follows the story of two agents, James West (Will Smith) and Artemus Gordon (Kevin Kline), who are on a mission to neutralize Dr. Arliss Loveless (Kenneth Branagh). A synopsis that did not convince. The film has, in fact, brought in around 222 million dollars for a budget of 170 million. In particular, it received poor reviews, obtaining only 16% on Rotten Tomatoes and 2.3/5 on AlloCiné.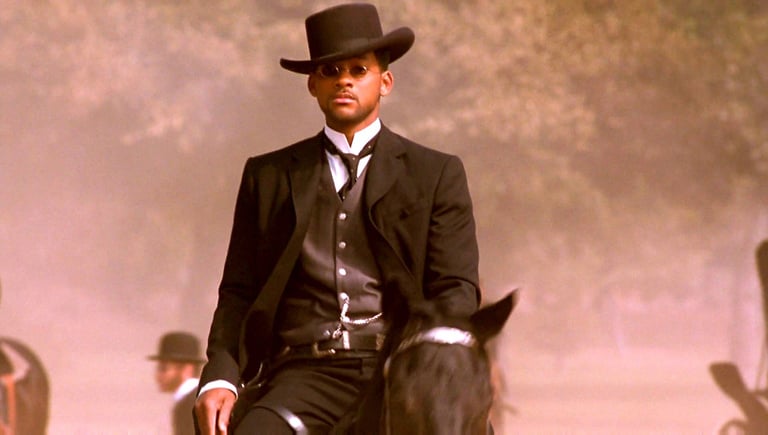 ---
A huge success for the Matrix franchise
After four films, Matrix is ​​one of the most iconic sci-fi cinema franchises. The first was a real success, taking in $467 million worldwide on a budget of $63 million. It is in particular this feature film that made Keanu Reeves known, who also thanked Will Smith during an interview with Esquire : "(This film) changed my life. And it was a wonderful creative experience." Despite very good earnings for the first three installments, the fourth installment was not so lucky, with around $159 million at the worldwide box office. It nevertheless received mixed reviews and obtained a score of 2.6/5 on AlloCiné and 63% on Rotten Tomatoes. As a reminder, the first three opuses are available on the Netflix streaming platform.