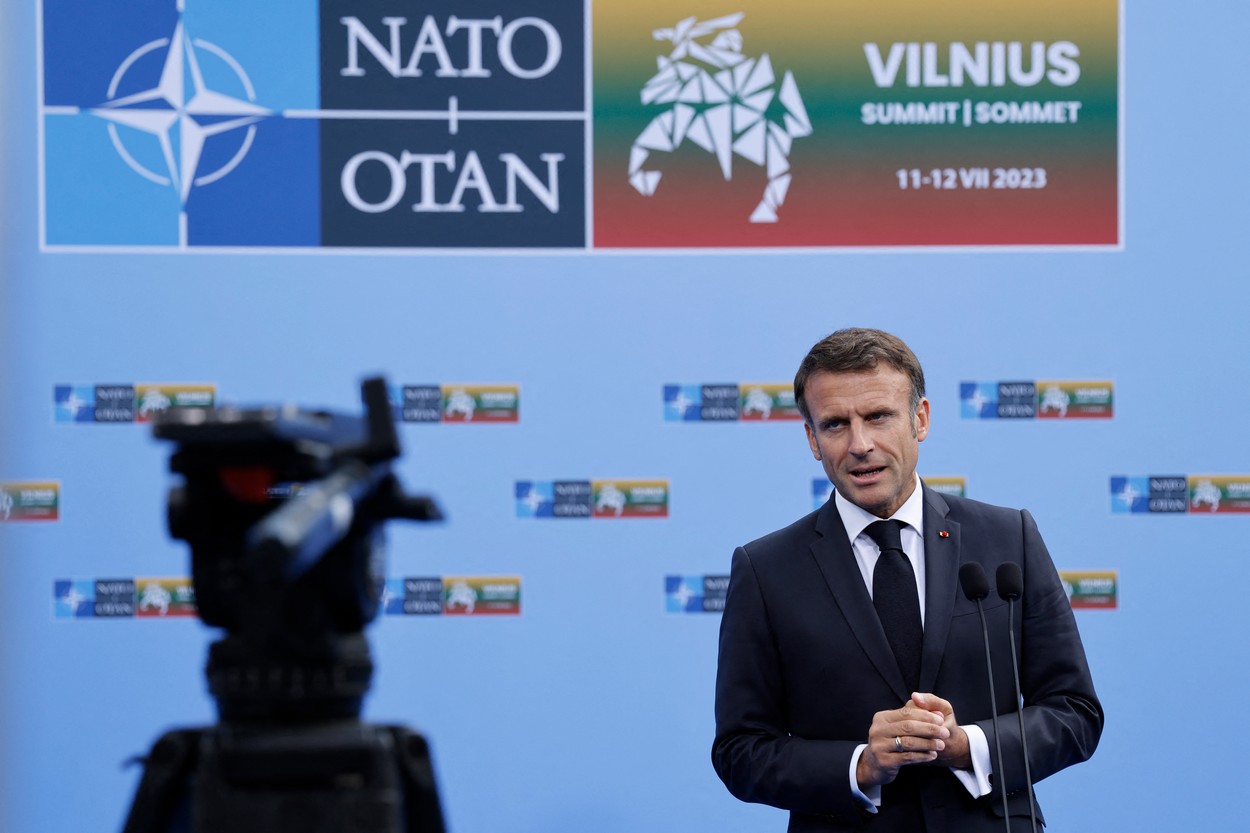 French President Emmanuel Macron announced on Tuesday, on the first day of the NATO summit in Vilnius, that France would deliver long-range "Scalp" missiles to Ukraine, while Berlin pledged to supply it with additional weapons worth nearly 700 million euros.
"We have decided to supply Ukraine with new missiles capable of deep strikes," Macron said upon arrival at the summit venue. "I think that what is important for us today is to send a message of support to Ukraine, of NATO unity," said the French president.
Germany announces that it will deliver additional military aid to Ukraine consisting, among other things, of 40 Marder armored personnel carriers, 25 Leopard 1 tanks and two PATRIOT missile launchers, reports The Associated Press, according to News.ro.
The German Ministry of Defense announced on Tuesday that Berlin is sending Kiev 20,000 rounds of artillery, 5,000 rounds of smoke ammunition, a reconnaissance and anti-drone defense package and a Luna drone system.
Germany is also to send five armored recovery vehicles.
Berlin is one of the main military suppliers of Kiev.
The latest military aid package is worth around 700 million euros.
German officials promised substantial new military aid to Ukraine at the NATO summit in Vilnius. But they clearly refused to send Ukraine long-range Taurus cruise missiles requested by Kiev.
Editor : R.K.