News culture Are there too many Marvel movies and series? In any case, the Disney boss clearly thinks so
This is a statement that is surprising to say the least, but that we appreciate for its sincerity: the CEO of Disney himself finds that there is an overload of Marvel productions. You have to see it to believe it, but yes, that's what he said in an interview.
Enough is enough ?
If, whatever one says, and although Marvel has given a huge kick in the anthill by imposing the concept of the extended universe in cinema, the comic book house has been experiencing turbulence for some time. Or rather, a somewhat hazardous phase where productions follow one another and multiply: if we already had a lot of films in the cinema in the last decade, Avengers Endgame has come to mark the end of a turning point… and the sequence of events is not easy to organize.
In addition to having lost many of its headliners, Marvel has opted for a new policy where the series have taken pride of place, but where the superheroes and superheroines do not really convince. She-Hulk, Moon Knight, Ms Marvel, Hawkeye are not really projects that fans have remembered and have even been outright criticized for some. On the big screen, it's a bit the same with a Thor 4 to mixed reviews and an Ant-Man 3 that got knocked out. In short, times are tough.
Y'en a marre-vel
Despite everything, Marvel productions continue to bring in big money and are watched by a huge part of the population, that's a fact. It's still one of Disney's mainstays, and it is therefore all the more surprising to see its CEO, Bob Iger, criticize its film policy.
During an interview with CNBC, the president thus confided in the overproduction of Marvel films and series: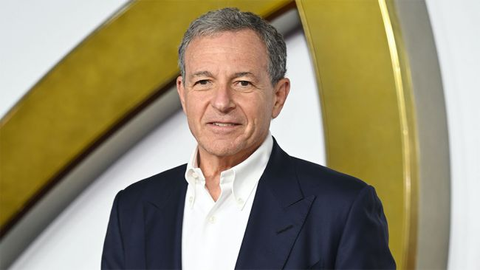 There were a few disappointments. We wish some of our recent releases worked better. This does not reflect a problem related to our teams, but rather to our vision and our desire to produce a significant amount of content.

By trying to water our VOD service so much (Disney Plus, editor's note), the workload imposed on our teams in terms of time and concentration far exceeded what they were used to.

Marvel is a perfect example. They hadn't really explored the television industry yet and not only did they do more movies, but they also did a lot of series. To be honest, it diluted the interest and the attention of the spectators.
We imagine that many viewers will agree with the words of Bob Iger. Faced with this overload and a potential weariness of the public, as well as a DC Comics which intends to start off on the right foot thanks to James Gunn (previously in the Marvel team, since behind the three Guardians of the Galaxy), could it be that Marvel is reviewing its way of doing things?
---