A photo of Evgheni Prigojin caught in a t-shirt and panties, getting out of bed in a military tent went viral on social networks. The image, which first appeared in the Russian press, appears to indicate that Boss Wagner has arrived in Belarus.
Prigozhin waves, sitting on the edge of a camp bed in a military tent. He is dressed scantily, in a t-shirt and panties, which may indicate that he has just woken up.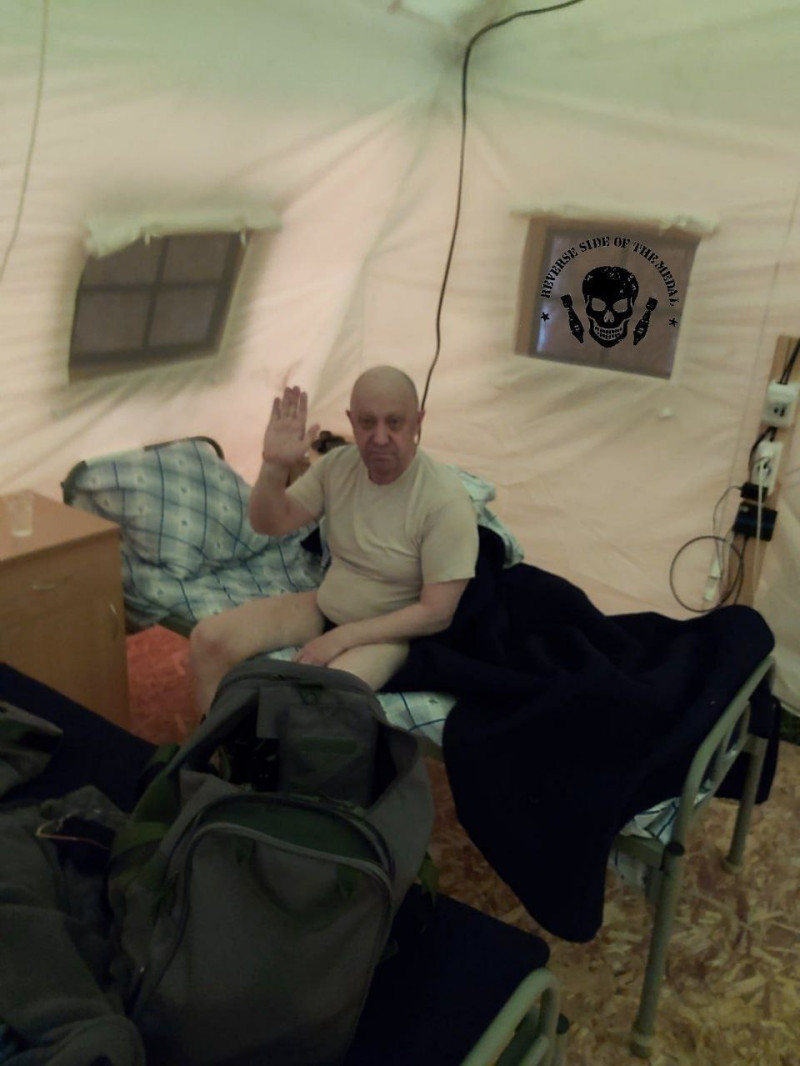 The tent is military-style, with camp beds and an OSB floor, and a makeshift electrical installation can be seen behind Prigojin. Also, next to him is a bedside table on which a glass of water is placed.
Evgheni Prigogine was no longer seen in public after the unsuccessful insurrection attempt, which he launched at the end of June. There has been much speculation about his whereabouts, Belarus or Russia, and Vladimir Putin recently confirmed that he met with him after the events of June 24.
Ukrainian publications that have taken over the picture of Prigozhin say that the setting (the military tent he is in) seems to indicate that the Wagner boss has arrived in Belarus, where he was invited by Alksandr Lukashenko.
Editor: Bogdan Păcurar