News culture Asterix and Obelix Mission Cleopatra, still as cult? The first figures of the remastered version in 4K have fallen!
Originally released in 2002, Asterix and Obelix Mission Cleopatra is still considered the best adaptation of the famous comic book, but it is also the most profitable to date! To celebrate the film's 21st anniversary, Alain Chabat and Pathé have remastered it and launched a new screening period!
Enough ! (or not)
Asterix and Obelix Mission Cleopatrait is a budget of 59.8 million euros for international receipts estimated at 129.17 million euros, a return of 215%! Directed by Alain Chabat, the film was a hit, becoming a cult comedy for an entire generation and beyond. From staging to humor via the mythical monologue of Edouard Baer in the role of Otis, he has unanimously considered a great success.
A success that also led to of Asterix and Obelix at the Olympic Games (131 million dollars generated), yet much less well received by audiences and critics. Since then, we have had the right to Asterix and Obelix in the service of Her Majesty (2012), then very recently to Asterix and Obelix: The Middle Kingdom. In France, Mission Cléopâtre has no competition. With 14.7 million entrieshe crushes Asterix and Obelix versus Caesar and its 8.9 million admissions, and all the other films behind. But now, the years go by and Alain Chabat and Pathé said to themselves that give it a little youthful look would not be luxury.
Also read: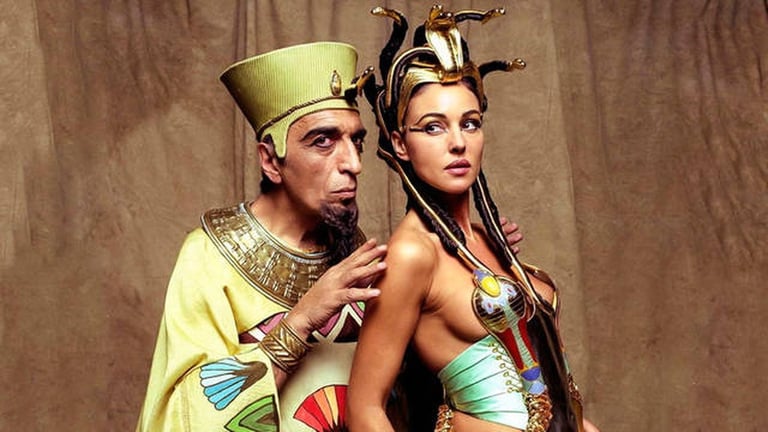 Once a cult, always a cult
It is done since since July 5, a 4K version of the feature film is currently being screened at the cinema. The launch took advantage of the then-ongoing film festival with seats at 5 euros, price maintained since. By going to the theater, we are therefore entitled to a smooth film, but also equipped with some bonuses including additional scenes. Moreover, if you intend to go to the cinema, we can only invite you to stay until the end of the end credits ! But is this re-release successful?
After all, the film is already 21 years old, a number of references no longer speak to the public and we therefore relies mainly on nostalgia of the public having experienced the initial release. The answer to this question is yes! During the first week of operation of this new version, Asterix and Obelix Mission Cleopatra accumulated 150,000 admissions according to Le Film Français, which therefore brings the film closer to 15 million. A very good start that allows the 4K version to rise to the 5th place in the French Box Office behind Indiana Jones and the Dial of Destiny, Miraculos, Elementary et Insidious : The Red Door.