News culture The studio behind Attack on Titan and Jujutsu Kaisen is making a new anime about… shampoo!
Unusual news of the day: MAPPA, the most fashionable Japanese animation studio of the moment, has just produced an animated short film to promote… a brand of shampoo. The result is amazing.
MAPPA, your favorite animation studio's favorite animation studio
When you're interested in Japanese animation, it's hard to miss MAPPA in recent years as the animation studio has turned the anime landscape upside down. Created in 2011 by Masao Maruyama, co-founder of the legendary studio Madhouse, MAPPA quickly established itself as the benchmark for Japanese animation. The studio is a hit and is now taking over almost all of the most important manga adaptation projects, such as Jujutsu Kaisen, Attack on Titan, Chainsaw Man, Vinland Saga or Hell's Paradise.
Now an essential figure in Japanese animation, MAPPA fights on all fronts, to such an extent that one comes to wonder how the studio's teams manage to stay the course, so fast is the pace of releases. But recently, it's for a more modest project that the studio has been talked about: an advertisement for male skincare products.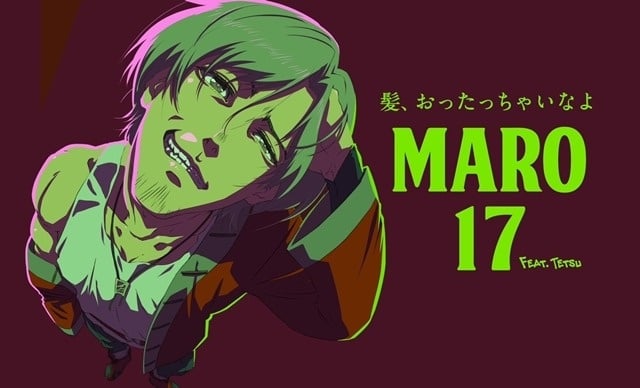 An unexpected project
It is therefore with this rather unexpected project that MAPPA is in the news. The studio thus produced an advertisement for the Japanese brand MARO17 from NatureLab… a shampoo for men. The long version of this advertisement is available in the reader at the top of the article and we follow the brief daily life of a kind of marginal who lives in the middle of trinkets of all kinds. When he has no more kibble for his dog, he decides to get ready and obviously takes the time to wash his hair.
The pitch of this advertisement, as simple as it may seem, above all allows MAPPA to show the full extent of its talent. The light and color effects are stunning as always. Takeshi Sato, who directed a few episodes of the anime Chainsaw Man, is directing this short film here, while the chara-design goes to Nao Otsu, also character designer on the BEASTARS series.
The dubbing of the main character goes to Yoshimasa Hosoya, known, among other things, for lending his voice to the character of Reiner in Attack on Titan. Finally, the main theme is interpreted by the group Tokyo Ska Paradise Orchestra. A very curious project, but an absolutely impeccable end result.
---