News culture Asterix and Obelix The Middle Kingdom: "Where does this hatred come from?" This cult actor from Mission Cleopatra by Alain Chabat defends Guillaume Canet's film
Asterix and Obelix The Middle Empire is defended by Gérard Darmon who does not understand the hatred surrounding Guillaume Canet's film.
Officially released in theaters on February 1, the latest adventure of Asterix and Obelix did not necessarily meet with the expected success, especially with critics. Despite its avalanche of stars, the spectators did not adhere to the marked story and the strokes of humor considered quite heavy in this umpteenth adventure of the Gallic duo. Its Allociné rating of 1.8/5 clearly demonstrated this. However, its director Guillaume Canet underlined last May in the Journal du Dimanche that Asterix and Obelix: The Middle Kingdom was "absolutely not a failure" and that he was "very happy with the feedback I I have people in the street, especially children".
In an interview with Télé-loisirs (relayed by the Gala media), this time it was actor Gérard Darmon who defended Guillaume Canet's film.
It is a colossal sum of work swept away with the back of the hand. That we don't like, okay, but it mustn't turn into a settling of scores. (…) But where does this hatred come from?
Before adding all the same:There were some very good and some not so good. Yes, the film cost a lot of money and we were entitled to expect more". Approached by Guillaume Canet to do the voice of the character of Asterix, Darmon had declined, he who decided to stop there with the saga after having played the role of Amonbofils in the part imagined by Alain Chabat: "I promised myself never to make Asterix again, and I will keep my word. That of Alain Chabat is enough for me. He is obviously the best of all and will remain so."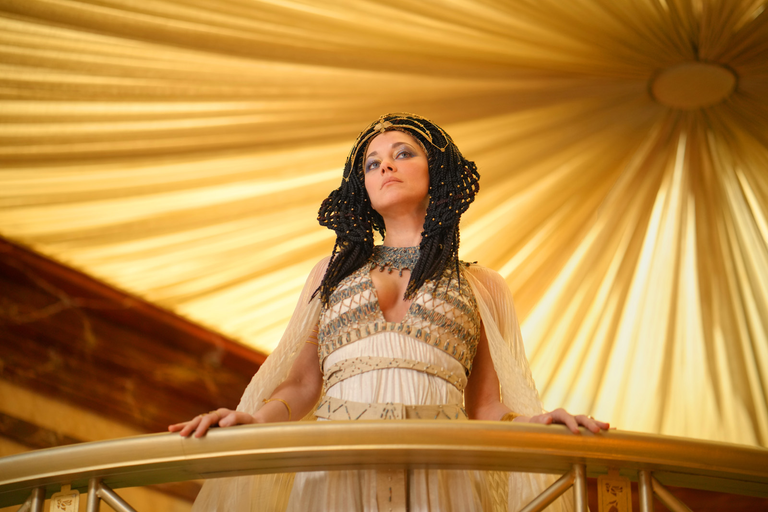 ---
Far from being an industrial disaster?
With a budget of 65 million euros for around 4.5 million admissions, it seems clear at first glance that Asterix and Obelix: The Middle Kingdom has not been very successful in France. However, according to the president of Pathé, Ardavan Safaee, the reality would be very different. Asked by the show Boxoffice pro (via Allociné) on YouTube, he said last June:
I heard about industrial disaster. I think people are not necessarily aware of how we imagine the economy of films like these. There is not only the room for these films. The room is an extremely important factor for a French film, a French comedy, for a brand like that, of course.
"With close to 5 million admissions, we are not ridiculous, far from it. But there is also the international, the video receipts which will arrive", he adds. Elsewhere, the film actually does better; according to Unifrance, it exceeded two million admissions abroad, making it the biggest French success abroad since the pandemic. It was released in 35 countries and generated the sum of 13.4 million euros.