Already confirmed with spy shots, the next flagship Google Pixel 8 is outlined with new information about the prepared versions and their prices.
With a still unfinished design, but very similar to the one illustrated with computer renders, the Pixel 8 Pro has appeared in spy shots since last month, confirming some of the key specifications. Identified with the code name "Zuma" and listed as a test/evaluation sample, one of the first functional examples appeared equipped with 12GB of LPDDR5 RAM and 128GB of internal storage. Another important detail is the screen without curved edges, but which keeps the diagonal of 6.7 inches and the refresh rate at 120Hz.
Well, new information obtained on sources also confirms editions with 256GB and 512GB of internal storage. Instead, the non-Pro version of the Pixel 8 will only be offered with 128GB and 256GB of internal storage. Both models come without microSD expansion option.
The screen will have a size of 6.7 inches, 120Hz and a resolution of 1344×2992 pixels for the Pro model, respectively 6.17 inches, 120Hz and 1080×2400 pixels on the "vanilla" model.
The color versions are called Licorice, Peony and Haze for the Pixel 8, respectively Licorice, Porcelain and Sky for the Pro model.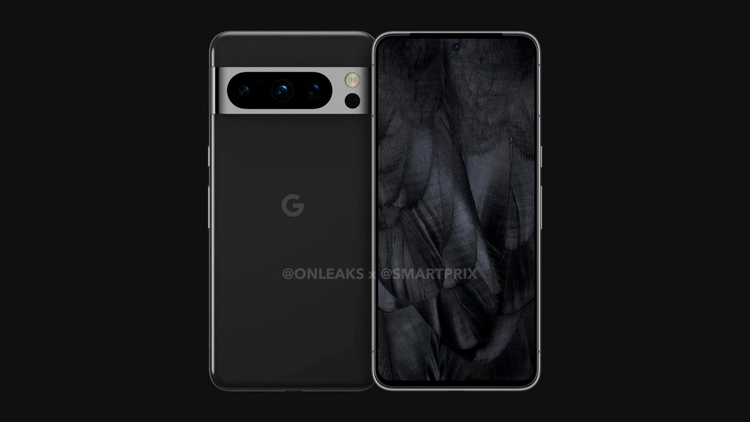 From other rumors we learn that the Pixel 8 will use a 50MP ISOCELL GN2 sensor for the main camera. Also supplied by Samsung, it replaces the GN1 sensor used with the Pixel 7 generation, with the resulting camera capturing up to 35% more light. Instead, the ultra-wide and front cameras will be identical to the solution offered with the Pixel 7 Pro, offering 12MP and 11MP resolutions. The Pro model offers a 64MP ultra-wide camera, a 48MP telephoto camera and the same 11MP selfie camera as the old Pixel 7 Pro.
Google's chosen battery for the Pixel 8 Pro is a 5000mAh model, with other indications suggesting an increased charging speed of 27W (up from 23W on the current model). The more compact version of the phone is chosen with a 4485mAh battery and 24W fast charging (12W in wireless mode).
The Pixel 8 could be the first Google flagship equipped with Tensor 3, a chipset optimized to improve power efficiency at the expense of absolute performance.
Google could unveil the new Pixel series around October 2023. The anticipated prices could reach $650-$700 for the Pixel 8 Pro, which is at least $50 more expensive than the current series.